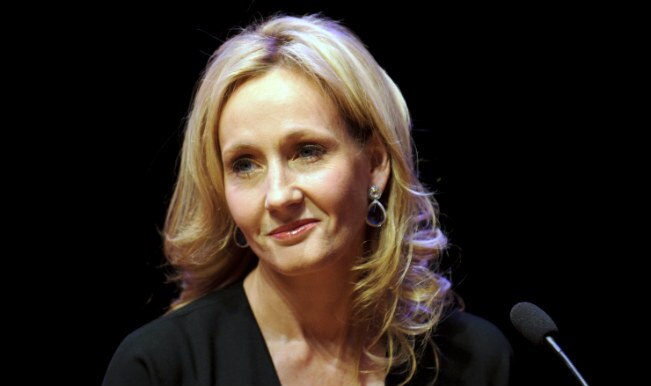 She has touched billions of lives with her writing and has made each one of them laugh, cry and moan at her will. She has helped an entire generation evolve and is still doing so. She has seen everything from the rags to the riches and still believes in helping others. She was once a billionaire but preferred to give away that tag to charity, she has changes many childhoods – she is J. K. Rowling. born on July 31, the Harry Potter series author turns 48 today. Here are some facts you probably did not know about her.
1. Her name
Born Joanne Rowling (pronounced roll-ing), she has said that her publishers wanted another initial so she gave herself the middle name Kathleen, after her paternal grandmother.
2. Her battle
Rowling was diagnosed with clinical depression and had to fight a very tough battle to get through it. This fight was her inspiration for Dementors, which represent this state of clinical depression.
3. Her first story
At the young age of six, Rowling wrote her first story titled Rabbit. Her first reader was her mother, who admired the story and young Rowling demanded for it to be printed.
4. The Harry Potter journey
Rowling got her inspiration to write Harry Potter on a train from Manchester to London. She wrote Harry Potter and the Philosopher's stone / Sorcerer's Stone on a type writer.
5. The failure
Rowling went around with the Potter books for quite some time before coming to Bloomsbury. Twelve publishing houses rejecter her original manuscripts, calling it a complete failure and claimed it would never work. Bloomsbury was a very small publishing house that agreed to publish it with a small advance.
6. The name
Rowling also uses the pen name of Robert Galbraith. This was used with her first crime fiction, The Cuckoo's Calling. When asked for the reason behind this pseudo name, she said she did not want her name to be the reason behind the success of the book.
7. The fame
Rowling was awarded the Order of the British Empire in the Queen's Birthday Honors List in 2000 and as an eminent philanthropist has contributed money and support to notable charities such as Comic Relief, One Parent Families, Multiple Sclerosis Society of Great Britain and Lumos, amongst others.