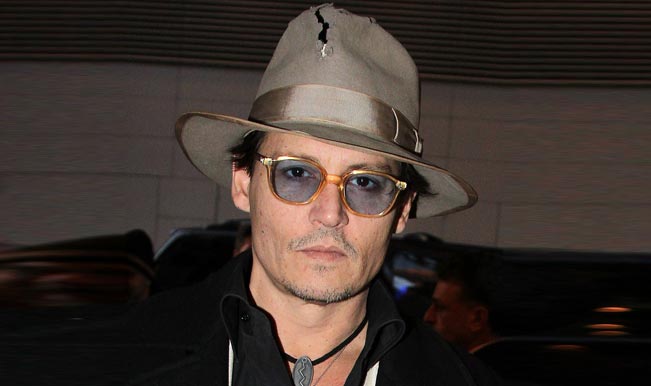 Johnny Depp is the pure definition of an actor. He has explored every single side of his acting personality. With each film he makes, he surprises the audience. From a psychotic barber in Sweeney Todd: Demon Barber of Fleet Street to an eccentric vampire in Dark Shadows, to a whacky yet loveable chocolatier in Charlie and the Chocolate Factory – he is so flexible in his role choices! In his childhood, he wanted to be a musician and even dropped school to follow his dream. However, later he got into acting with the film, 21 Jump Street. Since then, he's established himself as the sexiest actor alive, as well as one with the craziest roles so far.
As he turns 51 today, we take a look at his top 3 movie roles so far, enjoy!
1.  The Mad Hatter in 'Alice in Wonderland'
In his best role yet, Johnny plays the absolutely insane Mad Hatter. He is best known for the term Futterwacken, which according to him is a dance of joy. He convinces Alice to fight the evil Red Queen and slay the dragon-like being called the Jabberwocky. In the end, the audience falls in love with this lunatic, no matter how otherworldly he seemed at first. All thanks to Mr. Depp.

2.  Willy Wonka in 'Charlie and the Chocolate Factory'
Here, Johnny plays a rather comical owner of a huge chocolate factory! Every little kid's dream, is to be like Mr. Willy Wonka. Although he seemed demented, yet happy almost all the time, Willy Wonka was secretly hiding behind years of being suppressed by his father – who was a dentist. Still, he is chirpy as ever, and rightfully rewards good ol' Charlie in the end.

3.  Jack Sparrow in 'Pirates of the Caribbean'
Though Johnny role as Jack Sparrow was shaped by the writers, it was really him that brought the character to life. Jack Sparrow is this rather strange, but affable pirate lord. He prefers not to use physical force to deal with conflict, but rather uses his wit and ability to convince people.