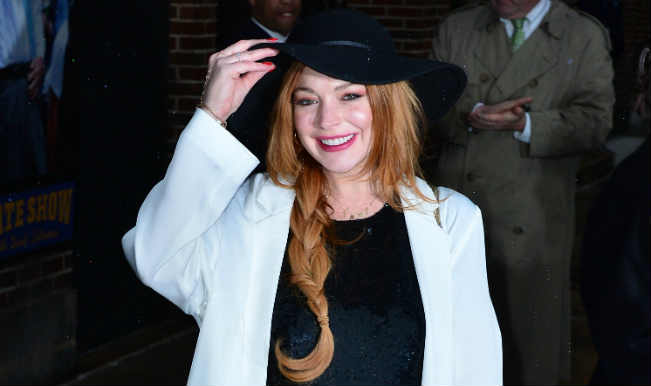 The American model and actress Lindsay Lohan turns 28 today! Born on the 2nd of July, 1986, Lohan started her career as a child fashion model when she was only three years old. The talented actress made her motion picture debut in disney's remake of The Parent Trap when she was 11 years old.
She shot to fame soon after the commercial success of Freaky Friday and Mean Girls and since then Lohan has been hogging all the media attention. Both these films earned her a shedload of awards. Not only that, she also launched the clothing label 6126 in 2008- 2009 and also got involved in a lot of television work. She made repeated appearances in the popular TV series Ugly Betty.
In February 2011, Lohan was charged with the theft of a necklace from a jewelry store. Be it for her excellent performances in her movies or for controversies like these, the actress has always been in the glare of publicity. As she turns a year older, let us have a look at some of the famous quotes by the fascinating actress. Enjoy!
1. I want to win an Oscar. I want to be known for more than, like, going out. For being the 'party girl'. I hate that. I bust my ass when I'm filming and when I have time off, yeah, I like to go out and dance.
2.  I'm learning how to deal with life in a different light than I have before and in a different way than I have before.
3. The biggest misconception is probably that I don't have my head in the right place.
4. To other people, these are just a lot of clothes, but to me, these are things I've worked really hard for, and they actually happen to be really expensive.
5. I've never been a junkie, and never will be. I just like going out late to clubs with friends and listening to music. Always have done. It's not that unusual for girls of 26.
6. I don't care what anyone says. I know that I'm a damn good actress. … And I know that in my past I was young and irresponsible—but that's what growing up is. You learn from your mistakes.
 7. My motto is: Live every day to the fullest – in moderation.