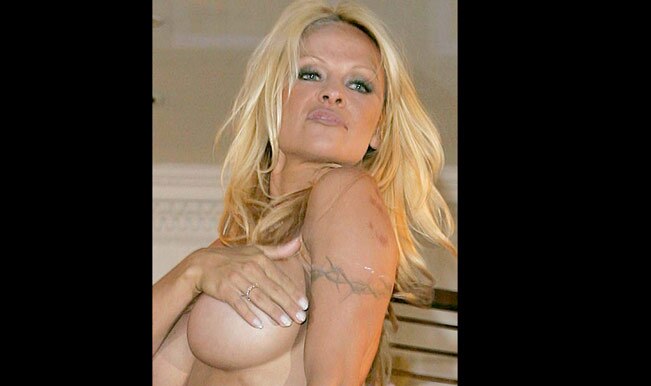 Pamela Anderson, born on July 1st 1967, is celebrating her 47th birthday today. The Canadian-American actress rose to prominence after starring in a popular Television series- Baywatch. Apart from acting, she has tried her hand in modeling and producing too. She is an active member of People for the Ethical Treatment of Animals (PETA).
1. The ultimate blonde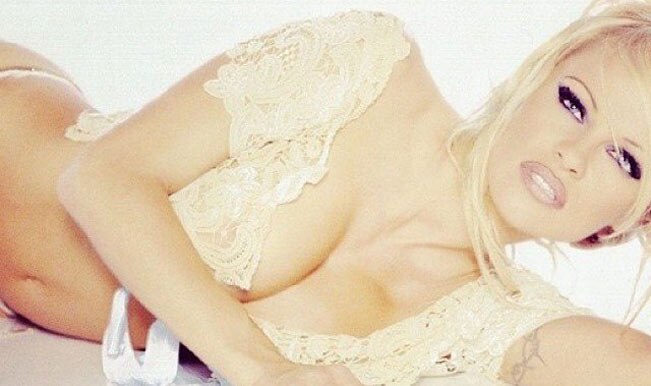 The Casey Jean of Baywatch; immensely beautiful and hot. Who knew she would be awarded with a title of 'Ultimate Blonde'. In 2004, Pamela was titled as the Ultimate Blonde by E! online.
2. Contrasting Marriage-Life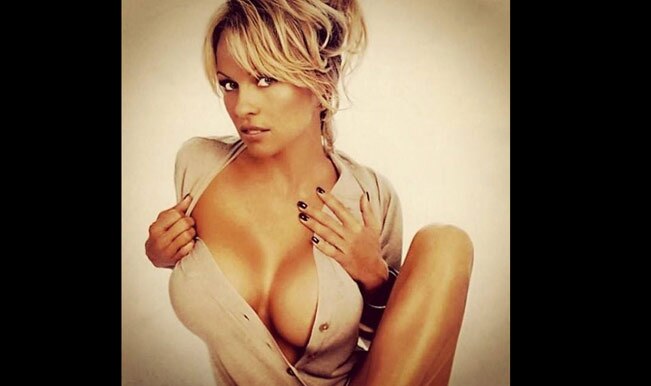 Pamela married with her first husband- 'Tomy Lee', just after few hours they met. They divorced after three years of their marriage. She then wedded with her second husband 'Kid Rock' at Saint Tropez. After exchanging wows there, she symbolically married him at Nashville, Detroit, and Malibu too. The function at the Saint Tropez was held on a yacht. Names like Cindy Crawford, Rande Gerber, Afef Jnifen, David Furnish, Tommy Hilfiger and Tamara Mellon, were also on the guest list.
3. Sexually-abused life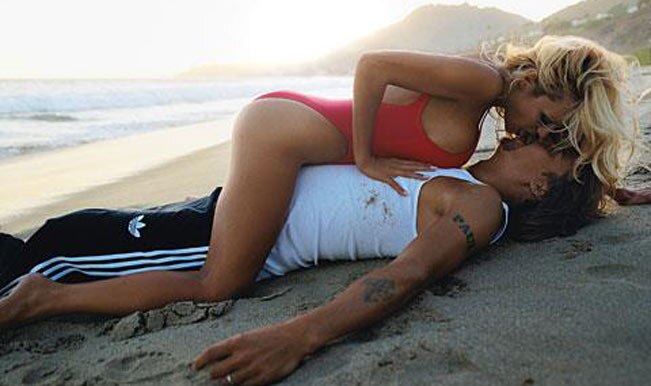 Anderson has witnessed a dark phase in her teen age. She was continuously molested by her female baby-sitter from the age of 6-10. When she was just twelve, a 25-year-old-man raped her brutally. All this didn't stopped here. At the age of fourteen, she was gang-raped by her boyfriend and six of his friends. It is rightly said, there is ample of darkness behind a shining star.
4. The Playboy star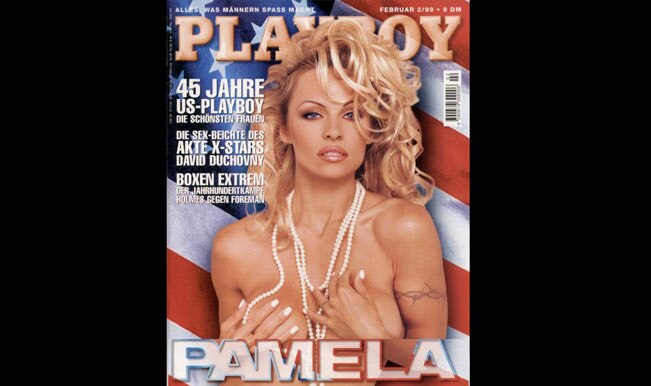 Pamela has been the star-girl of the renowned magazine- Playboy. She has a record in her kitty for appearing eleven times on the cover of Playboy. The eleven occasions when she was the Playboy girl were in October 1989, February 1991, July 1992, August 1993, November 1994, January 1996, September 1997, June 1998 , February 1999, July 2001, and May 2004.
5. Posed Naked at a store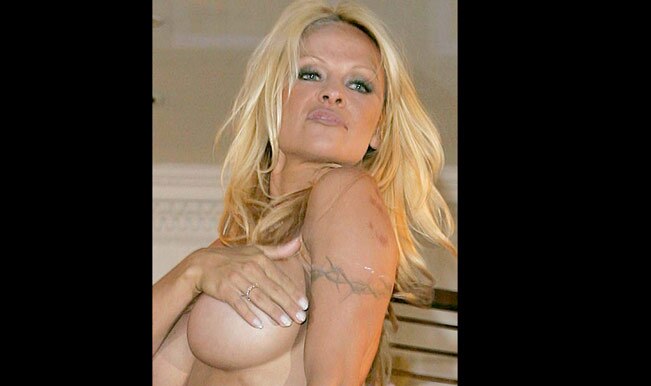 Anderson is an active member at People for the Ethical Treatment of Animals (PETA). In June 2006, Pamela was hosting the PETA awards at McCartney's store in London. After distributing the last award, she stripped off all her clothes and posed naked at the window of the store. She was protesting against the use of fur for making clothes. She held a banner that read 'I would rather bare skin than wear skin'.