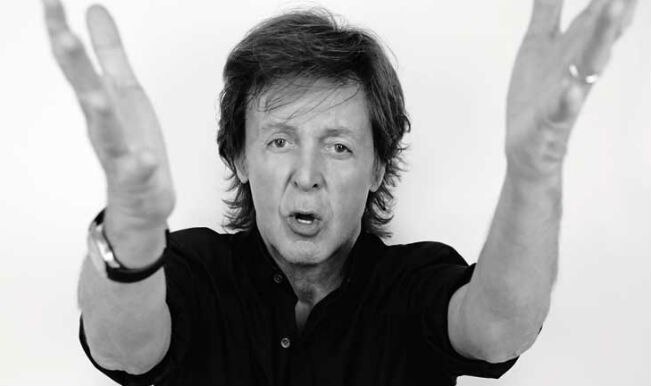 Sir Paul McCartney is EVERYTHING. Born on the 18th of June, 1942, he has dabbled in it all, when it comes to music. He is a famed member of the Beatles, and honestly, who doesn't know of them? As for the 'Sir' part, well, he was actually knighted for all that he has done for all the music lovers out there. Sir Paul has given us so many hits! Even after the Beatles disbanded, he worked very hard to maintain the essence of good music. He also plays almost all the popular instruments out there – truly talented.
As he turns 72 today, we are not going to miss out on his top 3 songs! Give them a listen, we're pretty sure you'll enjoy these.
1.  'Maybe I'm Amazed'
This one was probably Sir Paul's best. Written right after the Beatles broke up as a band, it was quite emotional. He admitted later that the song was for his wife, who helped him during this time. This particular song is instantly recognizable by all his fans. The song has a very heartfelt, subtle vibe to it. And Sir Paul sounds direct and honest. This could very well be one of his best songs to date.
2.  'The World Tonight'
During the 90's era, Sir Paul went through a sort of 'modern rock' change. This track surprises anyone who expects his conventional style. He literally rocks it! The song basically talks to all of us, as Sir Paul encourages us by saying that he can see us, and who we wish to be. The lyrics sound very real, and the beat just makes us want to sing along. Or at least, sway. In the video, he definitely looks like he is having a ball of a time! Check it out.
3.  'Uncle Albert/ Admiral Halsey'
Oh, lookie, it's a song within a song! This one has two completely distinct tunes, strung together. Most who have listened to it, have struggled to make sense of it. But sense or no sense, the song works. It just does. There are also a variety of different sound effects that Sir Paul has used here, making it one of the most 'crafted' songs that he's done. Oh, and his love at the time, Linda, also joins in the vocals. Watch.