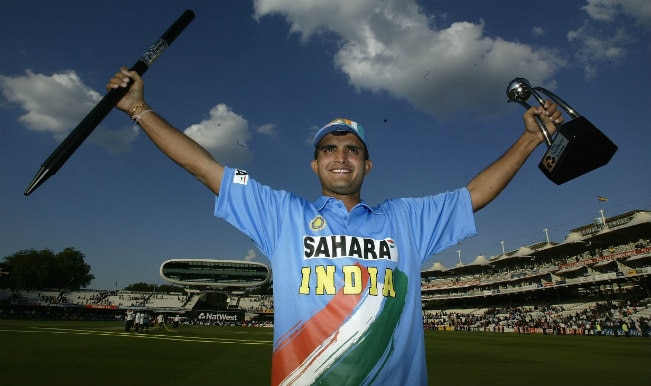 Sourav Ganguly was famous for his aggressive style of leadership and was also instrumental in bringing the change in Indian cricket team's mentality during his tenure as a captain. Ganguly fondly called as Dada was born on 8 July 1972 in Calcutta, he is also known as Prince of Calcutta. Ganguly has represented India in 113 Test and 311 ODIs and has scored 7,212 and 11,363 runs respectively. As Dada celebrates his 42nd birthday today here we are with few things you need to know about this iconic player.
1)     Sourav's parents fondly called him 'Maharaj'which means 'prince'. Later famous England cricketer and commentator Geoffrey Boycott tagged him 'The Prince of Calcutta'.
2)     Here is a surprising one, Sourav Ganguly who batted left-hand throughout his career was actually born right-handed. Dada bowled with his right hand and does all the basic things with his right hand, but when it comes to holding willow he does so with his left hand.
3)     Sourav who made his first-class debut during 1989-90 season of Ranji Trophy came into the Bengal side in place of his elder brother Snehashish who had poor run during that season.
4)     After a productive England tour in 1996, Sourav Ganguly in a Bollywood style eloped with his childhood love Dona Roy. At that point there was a rift between the two families which made the couple to run away. Although things started getting better between two families and a formal wedding took place in February 1997.
5)     Kolkata Metropolitan Development Authorityin 2002 inaugurated an apartment in Sourav Ganguly's tribute and was named after him.