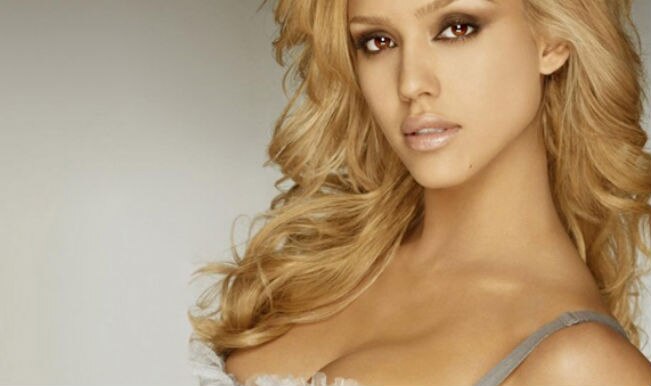 The job of being a mother is tough, and that is something that everybody knows. So in addition to dealing with all the duties that motherhood brings, these next few people have to deal with the public glare too. So they need to make sure they're as hot as can be!
On the occasion of Mother's Day, here are some of the hottest moms in Hollywood, and Bollywood. (Read: 4 gift ideas that would mean the world to your mother & cost you practically zero penny!)
TOP 5: Bollywood
5. Sushmita Sen
The former beauty pageant winner then turned into a film actress, but her impeccably sharp looks have attracted the attention of designers recently, who all want her modeling their creations. Sush is mum to two pretty little girls, Renee and Alisah, and she still takes her kids with her to the limelight. As for her, she channels effortless charm and class. (Read: Bollywood's 5 most iconic mothers)
4. Shilpa Shetty Kundra
This glitzy mommy has always insisted on working out to achieve that perfect body. And the results of her belief show on her body. She even gave birth to her son Viaan, but got back into shape within a year! As of now, she is not really doing any films, but she co-owns a cricket time in the IPL.
3. Malaika Arora Khan
For the longest time, Malaika has been making men drool with her looks. Then she settled down and had a son named Arhaan. While he is almost a teenager, it seems like Malaika only gets more attractive with age! Arhaan accompanies his glamourous mother to various outings, and to be fair, who wouldn't want to be seen with a mother as hot as that!
2. Chitrangda Singh
The dusky beauty is juggling her duties as a mother, and her acting career. Her beautiful eyes, coupled with a killer body, makes her a muse of sorts. Right now, she has a little boy, Zorawar, to take care of, but this mama doesn't let that get to her. She works just as hard, looking amazing at every single public appearance she makes.
1. Sridevi
Well, it's no surprise that Sridevi was a symbol of the epitome of a woman, in her younger days. But when she made a dramatic comeback with English Vinglish, every one took notice. And to make matters even better, she turned up at functions looking better than ever before!
The star, who has two teenage daughters Jahnvi and Khushi, and from their appearances, it seems like their mum's fashion has rubbed off on them.
TOP 5: Hollywood
5. Jennifer Garner
This beautiful actress has three children with her dashing husband, Ben Affleck – two girls, Violet and Seraphina, and a little boy named Samuel. The actress of 'Ghosts of Girlfriends' Past' fame has talked about her daughters and how they say funny things at times. She is seen a lot in public with her children, and they are extremely comfortable as long as they know their mum's around. Gorgeous mum? Definitely.
4. Victoria Beckham
The former Spice Girl and wife of talented footballer David Beckham, Victoria plays the Posh Mom, literally. Her three boys, Brooklyn, Romeo and Cruz, and the newest addition, little girl Harper, have probably always been grabbing the spotlight due to their star parents, but it is Victoria's fashion sense and striking features that always make heads turn. Though she has admitted that trying to be a hands-on mother as well as dealing with matters at her career in fashion is difficult, she works around it. And every time she steps out for the paparazzi, this hot mama does it in style.
3. Miranda Kerr
Undoubtedly one of the hottest models to ever walk the face of the earth, Miranda Kerr now has a toddler named Flynn. And believe it or not – she looks the same, if not better than before! She has openly gushed over how adorable her baby is, and even encourages other mothers to take to breastfeeding. She is a Victoria's Secret model and a true Aussie at heart, with a beautiful smile and curves to match.
2. Jessica Alba
When someone thinks of a superhero mum, they can very well imagine Jessica Alba. The dazzling actress was part of the movie Fantastic Four, and she could be a superhero – how else does she manage to look so fantastic despite being a mother? The lady has two beautiful daughters, Honor and Haven. She has said that motherhood has changed her and shaped her perspective away from work. She sometimes gets out with husband Cash Warren, and other times with her kids, but she is a natural. And the camera loves her.
1. Angelina Jolie
Of course, if anyone happens to talk of famous celebrities and their kids, nobody would be thought of more than Angelina Jolie. The glamourous actress plays mother to six kids of which three have been adopted. According to her, she would have never dreamed of being a role model to any women, until she became a mother. Now, she only aims to inspire her children by her example. Angelina has been protective of all her kids, but that has never stopped her from dressing to impress at any function.