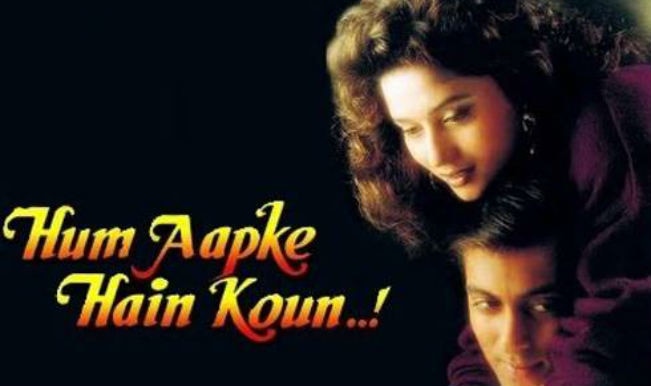 Celebrated filmmaker Sooraj Barjatya's directorial debut, the romantic saga Hum Aapke Hain Koun celebrated its 20th anniversary on August 5. Released in 1994, Hum Aapke Hain Koun was a remake of the Barjatyas' Bhojpuri film Nadiya Ke Paar (1982) starring Sachin Pilgaonkar. In the Hindi remake, Salman Khan, Madhuri Dixit, Mohnish Bahl and Renuka Shahane played the main characters in the most innocent love story of all times, Hum Aapke Hain Koun. The film that explored Indian values, traditions and romance also featured Alok Nath and Anupam Kher in important roles.
Hum Aapke Hain Koun has created a special place in our hearts and even today, if we watch the blockbuster film it takes us back in time to the Prem and Nisha era. Let us have a look at the top 5 reasons why Hum Aapke Hain Koun is one of Bollywood's most celebrated love stories till date.
1. Prem and Nisha's fairytale romance!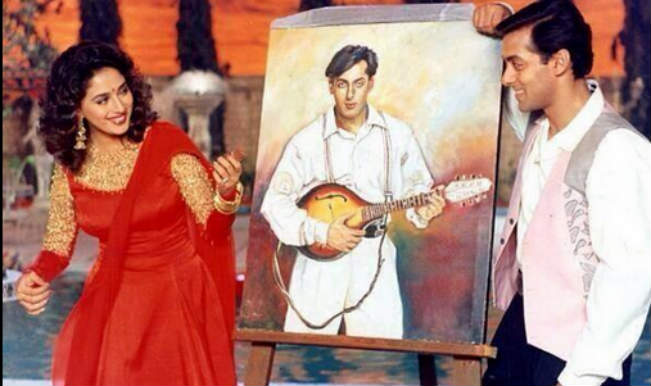 A lot of us have had a bitter experience in love! But Salman Khan (aka Prem) and Madhuri Dixit's (aka Nisha) perfect love makes us fall in love with love all over again! They undoubtedly make the most romantic pair of Bollywood! Salman Khan's childlike innocence coupled with Madhuri Dixit's captivating beauty makes us fall head over heels in love with the duo.
2. 14 songs, really?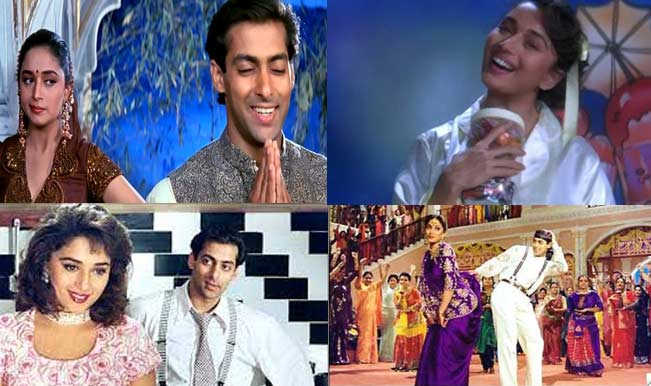 Not many people are aware of the fact that the film has an unusually large number of songs i.e. 14! And all of them were superhit! In fact, even today, you can get to listen to Hum Aapke Hain Koun songs at wedding events and ceremonies. Legendary singers like Lata Mangeshkar, Balasubramaniam and Kumar Sanu have given their voices for the romantic-comedy
3. Madhuri Dixit- The lady with a million dollar smile!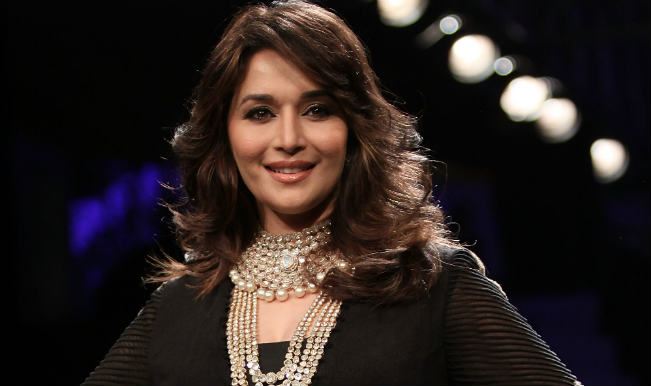 The gorgeous actress looks effortlessly beautiful in the film by just sporting her million dollar smile that floored many! Though Keeping it pretty simple, she manages to look as fresh as a daisy!
4. Tuffy- The super dog: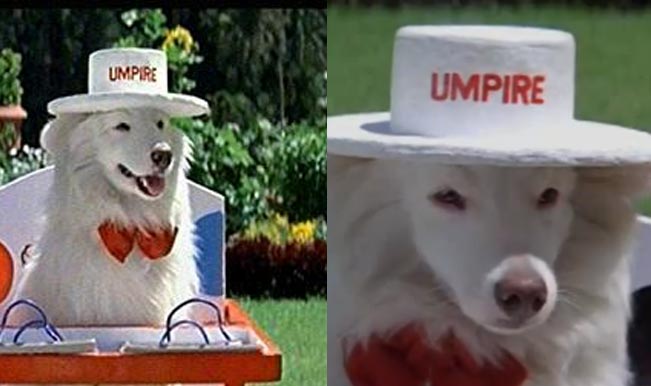 It is a known fact that a dog is a man's best friend. But, HAHK made us look at dogs with a whole new perception where the dog can even be an umpire and a wedding planner (of Salman-Madhuri) as well! Tuffy's sequence in the song 'Joote Do Paise Lo' was a treat to watch then. And in the end, it's Tuffy who saves  the day for Salman and Madhuri!
5. Babuji Alok Nath: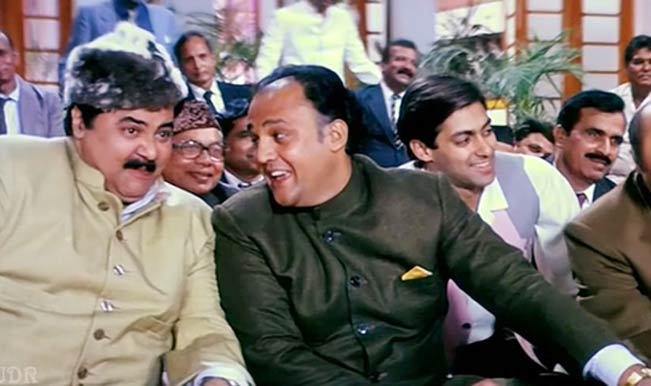 Who wouldn't like to see the Sanskari Babuji in action during his prime days. Movies like Hum Aapke Hain Koun were the breeding ground of Sanskars for the veteran actor Alok Nath.  The recent rage among the youth on social media, is surely a reason to watch the Sanskari Babu actually showering his blessings.