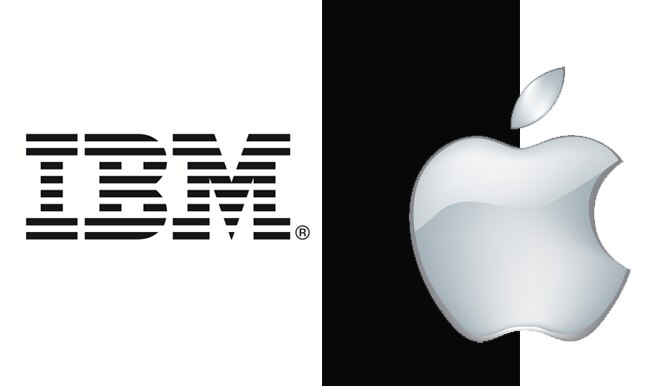 Partnerships and take overs have been how the industry expands and gains. The market has been full of various partnerships, but there are some that always manage to surprise everyone. One such partnership is the exclusive one of tech giants IBM and the kings of iOS generation, Apple. The two giants have come together to deliver better solutions for business via Apple's widespread mobile devices. Here are three things you need to know about this venture.
1. The rivalry
Apple and IBM are known for their rivalry in this field for more than 20 years. Having a stronger base on the enterprise sector, IBM has been the dominant rival. However in the recent times Apple has gained immense popularity and taken over the market with iPhones and iPads. The rivalry has gone cold in the past decade as both the companies slowly came out of the computer business. While IBM gave over its computer business to Lenovo Group, Apple has been concentrating more on the phones and tablets sector.
2. The Ideal Team
As the saying goes, opposites attract. Apple and IBM have been nothing but that, while Apple has been the star in the phones and tablets sector, they have never succeeded in the data analytics and other software enterprise. On the other hand, IBM have been reigning in this field, but failing to make a mark in the phone sector. Having come together, they are capable of bringing a hailstorm in the industry and need to be feared.
3. IBM MobileFirst
This is the name of the fruit of the partnership between these two tech giants. It is designed to deliver apps and a number of solutions that cover Apple's mobile devices to help extend its enterprise offerings for business. IMB MobileFirst will deliver a new class of more than 100 industry-specific enterprise solutions including native apps, developed exclusively from the ground up, for both the iPhone and the iPad.