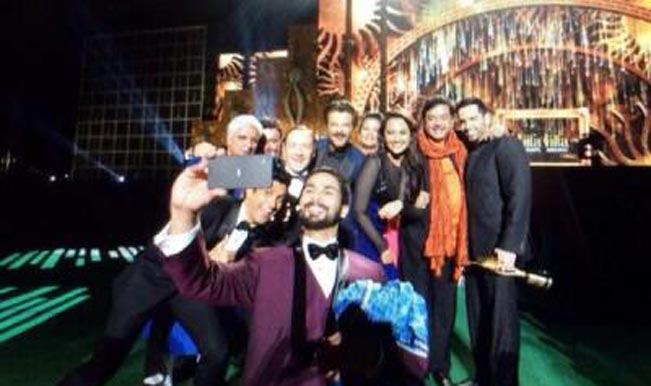 The most awaited event of the year took place yesterday in Tampa Bay, Florida! The International Indian Film Academy (IIFA) awards was definitely a star studded affair. Along with the Bollywood glitterati, personalities like John Travolta and Kevin Spacey made this event a even more grand! Often, IIFA is referred as Bollywood's Oscars and this time it seemed like the Oscar's fever did struck IIFA! Check out some of the awesome moments of the event
1) Kevin Spacey Dancing on 'Lungi Dance'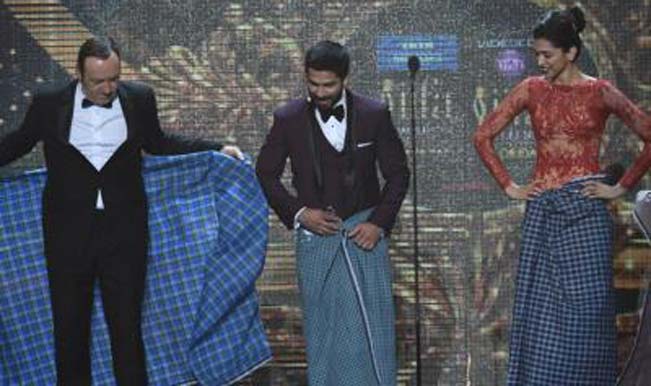 This was one the most awesome moment, When the 'House of Cards' actor Kevin Spacey danced on the tunes of Yo Yo Honey Singh with host Shahid Kapoor and stunning Deepika Padukone.
2) John Travolta dancing with Priyanka Chopra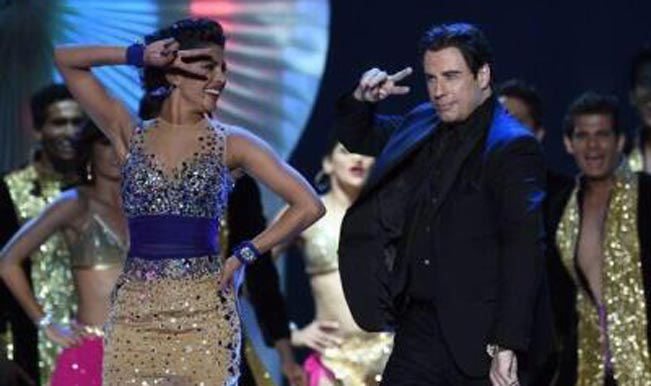 John Travolta was very sporting when our own international sensation Priyanka Chopra asked him to dance with her on 'Tune Maari Entriyaan'. Well, this Pulp Fiction star has surely got some moves!
3) Hrithik Roshan and John Travolta doing some retro moves!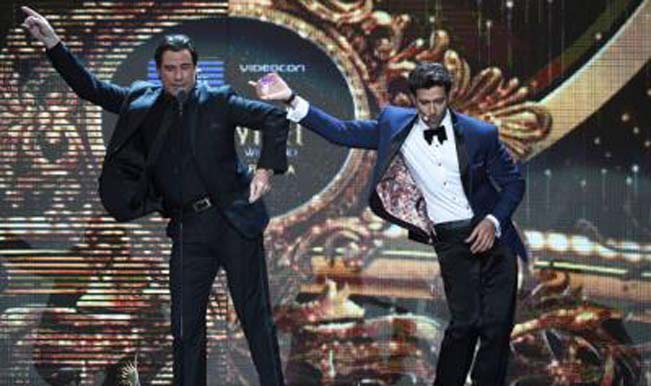 If you think one performance wasn't enough, then Travolta went and blew everyone's mind by doing some retro moves with Hrithik Roshan. Travolta, who was awarded as Outstanding Contribution to Indian Cinema trophy, showed off his dancing skills on Saturday Night Fever.
4) The 'IIFA' selfie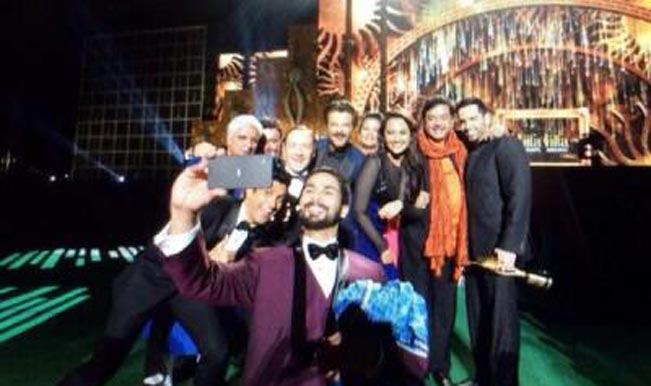 Every one has been bitten by the 'selfie' bug, and our Bollywood celebs are no exception. They tried to pull off the much famous Ellen DeGeneres Oscar selfie. Well, Bradley was replaced by Shahid it seems!
5) Sonakshi: The Photo Bomber!
This time it was 'IIFA selfies' buzzing on the red carpet. The stars were allowed to take selfies on the red carpet and when Riteish Deshmukh posed for his selfie, Sonakshi Sinha perfectly photobombed it!