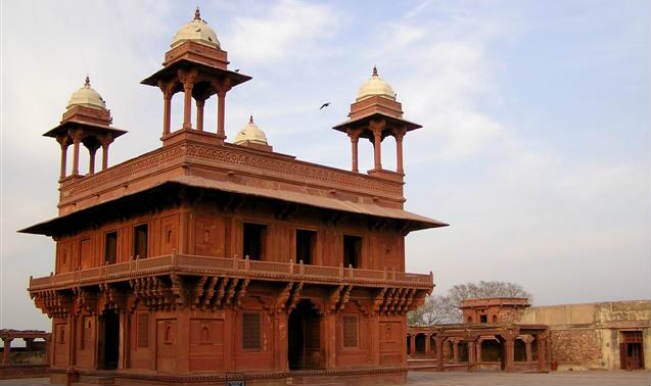 If you are desperately looking for a short vacation, then the long Independence Day weekend provides you the opportunity to pack your bags and head for the holiday destination of your choice. This year, Independence Day falls on Friday and Janmashtami is on August 18.
Delhi has the advantage of being located close to several tourist and holiday destinations. If you are interested in heritage, architecture, culture or just want to chill in the lap of mother nature, there are several options for those wanting to holiday.
We list five holiday destinations from Delhi, ideal to spend the long weekend.
Agra
Situated 197 km from the national capital, driving down to Agra following the construction of the Delhi-Agra expressway has become a cakewalk. Home to one of the Seven Wonders of the World, Agra is not just the Taj Mahal. Agra Fort, where Mughal emperor Shah Jahan spent his last days in captivity, Fatehpur Sikri, the doomed capital of Akbar and Itmad-ud-Daula's tomb also known as the Baby Taj should be on every tourist's itinerary.
Rishikesh
The Gateway to the Gods, Rishikesh was catapulted to international fame when the pop band Beatles spent days in the ashram of Maharishi Mahesh Yogi. However, Rishikesh is not just temples, sadhus and yoga, the town is also the base camp for adventurous activities like bungee jumping, white water rafting, mountain biking, etc.
Alwar
The former princely state, offers a mix of history, natural beauty and wildlife. The Sariska Tiger Reserve is another attraction which Alwar boasts of.
Bharatpur
Known for its bird sanctuary Keoladeo Ghana National Park, a UNESCO World Heritage Site, Bharatpur was an important princely state under the British. The sanctuary is home to over 300 species of birds.
Neemrana
Once the capital of Chauhan Rajputs; the town is popular for its fort palace. The fort palace of Neemrana is considered one of the foremost example of restoration of old palaces. Following its successful restoration, the palace hotel has set new benchmarks in luxury tourism.