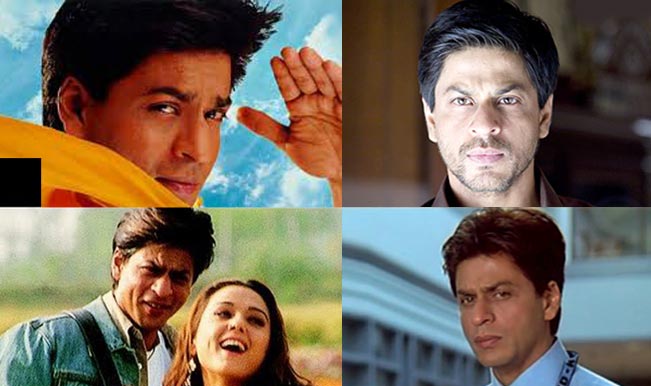 Independence Day is round the corner and, let's be honest, all of us like to listen to patriotic songs on this day. There are those classic patriotic songs from Bollywood that we listen to every year. And then some new age patriotic songs from the last few decades from movies like Lagaan, Rang De Basanti and Chak De! India. You loved our list of new age patriotic songs we shared with you on Republic Day (January 26), so on the occasion of August 15, we share with you a list of patriotic songs from Shah Rukh Khan movies.
1. Kuch Kariya – Chak De! India title song
The theme song of the inspiring sports movie by Yash Raj Films caught on even before the film's release. Audiences were skeptical of the fate of Chak De! India the film what with 16 girls making their debut, but the song Kuch Kariye set the tone and built curiosity for the film. The song showed a bearded and long-haired Shah Rukh showing some tashan in a hockey stadium. Kuch Kariye - Chak De! India is so popular that whenever India scores a victory or a game in any sport, the song is played on TV and in sporting arenas!

2. Yeh Jo Des Hai Tera – Swades
The AR Rahman song is as simple as the Shah Rukh Khan movie itself. As the NASA-based SRK longs to come back to his motherland, as images of his native village and the conditions there haunt him. The slow song grows on you and will bring a tear to your eye, especially the lonely expatriate who will share the protagonist's feelings.
3. Aisa Des Hai Mera – Veer-Zaara
A melodious and sweet patriotic song that two lovers sing to each other, boasting about the good qualities of their respective countries – India (Shah Rukh Khan) and Pakistan (Preity Zinta). Aisa Des Hai Mera from Veer-Zaara is cute because it shows the Indian boy praising his country – that we have this and we have that – and the Pakistani girl replies saying that her neighbouring country is exactly the same. Finally, they both agree – Aisa des hain mera ho, jaise des hain tera.
4. Phir Bhi Dil Hai Hindustani title song
Phir Bhi Dil Hai Hindustani the movie was a big flop, but the title song – a peppy patriotic number that celebrated the good and bad things of India, caught on like wildfire and was one of the most popular songs of that year.
5. I Love My India (Part 2) – Pardes
Although a bit jingoistic, the song works overall with the Subhash Ghai film that starred Shah Rukh Khan and Mahima Chaudhry. But yes, we expected a better song from Ghai considering his earlier hits like Dil diya hai jaan bhi denge from Karma. But the Pardes song worked in the 1990s and yet again, it went well with the diaspora.
So which one of these Shah Rukh Khan movie  songs is your favourite? Do let us know in the comments box below. Happy Independence Day!