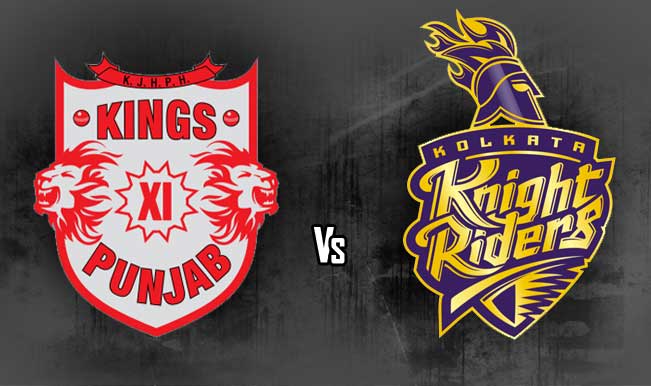 Kolkata Knight Riders come into the final with a streak of eight consecutive wins and having defeated Kings XI Punjab twice in last three encounters. KKR will certainly enjoy the upper-hand but KXIP's pulsating performance against CSK helped them to earn back the tag of "dangerous opponents". As these two teams face each other we take a look at top five game changers that can help their side to lift the coveted trophy.
1. Robin Uthappa (Kolkata Knight Riders)
Undoubtedly, Robin Uthappa has been a match winner for KKR and as an opener has done wonders notching 10 consecutive 40 plus scores, a record in IPL. If Robin Uthappa clicks KKR have a fair chance of winning at least going by the trend thus far. His role remains same whether KKR are chasing or batting first that is to provide solid start. KXIP know his wicket early on can put KKR in lot of pressure as he has been the mainstay of their batting. Uthappa is on a roll and will love to end IPL stint on a winning note.
2. Sunil Narine (Kolkata Knight Riders)
KKR's main weapon to outperform KXIP will be Sunil Narine. He is a rare combination of economical as well as wicket taking bowler. Put him in any situation and he passes the test with flying colours. He is Gautam Gambhir's go-to man and will be used carefully to provide maximum advantage to KKR. Narine has ability to distraught KXIP and his fours overs could be match defining.
3. Virender Sehwag (Kings XI Punjab)
Virender Sehwag is an established match winner in any format at any level. Sehwag in Qualifier 2 took CSK by storm and showed the world that very old Sehwag is alive and kicking. He will be out there to prove his last innings was no flash in the pan and can be consistent with his bat.
4. Glenn Maxwell (Kings XI Punjab)
Glenn Maxwell started IPL on a promising and enthralling note, but as tournament progressed his performance dimmed. His form can be a worrying factor for KXIP but wicket at M.Chinnaswamy stadium does favour batsmen more and that can come as a relief for both Maxwell and his team. He can turn the game from any tough situation with his aggressive strike making.
5. Dark Horses: Yusuf Pathan (Kolkata Knight Riders)/David Miller (Kings XI Punjab)
Yusuf Pathan and David Miller both play as finishers in their respective line-ups. They add up to the firepower of both teams and provide that extra zing in the middle order. Yusuf Pathan in last league game against SRH showed what he is capable of while David Miller has been consistent performer of KXIP throughout different seasons.