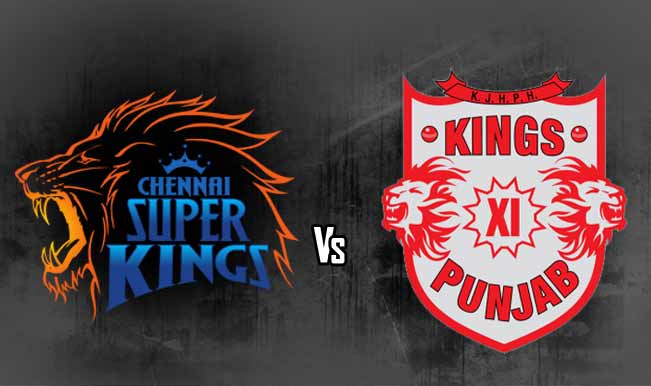 The last qualifier and the second last match of this season's IPL is all set to begin. Kings XI Punjab, who have reigned the top position at the table will come face to face with two time champions Chennai Super Kings. After a brutal defeat against Kolkata Knight Riders, this is KXIP's last chance to make it into the finals after a phenomenal performance all through the season. CSK on the other hand are known for their composure and being a part of play offs in every season. This match will be the last chance for either of the team to enter the finals and face KKR. Here are five players to watch out for in this vital match.
1. Suresh Raina (Chennai Super Kings)
He has been the highlight of CSK from the first season with a run getting attitude and incredible record of 400+ runs every season. This season is no different as he scored 436 runs in this season's 15 matches. A solid striker of the ball, he possesses the talent to perform well under pressure.
2. MS Dhoni (Chennai Super Kings)
He has captained to team through another phenomenal season with some huge wins that brought them to the upper part of the table. With 329 runs in 15 matches and has also shown phenomenal wicket keeping skills. He knows his way around the field and hits big when required. He is also known for being a consistent performer and keeping his calm even when the match seems to be going out of hand
3. Mohit Sharma (Chennai Super Kings)
The proud owner of the purple cap, Mohit Sharma has taken 22 huge wickets this season. He is one of the gem bowlers in India and has been an attribute to CSK from the start. This right handed bowler knows how to get huge wickets and withheld the runs at the same time.
4. Wriddhiman Saha (Kings XI Punjab)
This wicket-keeper batsman has recently come in form and began to score big for KXIP. With 241 runs in 15 matches, Saha has walked KXIP to some of the biggest victories in recent times. This young talent, who has been selected for the Indian team as well, is a run getter who works at the right time.
5. Dark Horse: Mitchell Johnson (Kings XI Punjab)
This fast bowler is an attribute to KXIP and knows to take the wickets at the right time. With 14 wickets in his kitty in th 12 matches he has played, he knows to get down the batsmen with his wicket taking skills. He needs to be watched out for by the CSK batsmen.