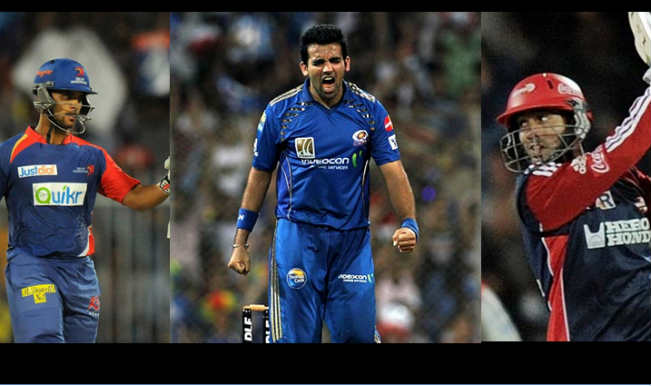 The 16th match of IPL 2014 will be face of between Mumbai Indians and Delhi Daredevils, for the first time this season. While their matches have been exciting in the previous season, both the teams have remained towards the lower end of the table in this season. This match might just help one of the team get a step higher. While MI have not yet one any matches, DD have managed to win one of the four matches they played in this season. Here are five people to lookout for in this match.
J P Duminy
He has the talent of batting according to the situation, making him unpredictable for the fielders. This is the main reason behind his impressive 154 in the previous four matches of Delhi Daredevils. He gives his all on the field and has been a vital part of the team's victory against Kolkata Knight Riders with a whopping 52.
Mohammed Shami
This DD bowler is the dream come true for the team. He has taken three wickets in the previous four matches; he is one of the strongest players in the team. He gives a hard time to the batman with his Right arm medium bowling.
Dinesh Karthik
One of the most consistent players on Delhi's team, he has scored 92 runs in the four matches that they have played and has been an outstanding wicket-keeper. In DD's winning match against KKR, he scored 56 runs, before being taken down by Sunil Narine.
Zaheer Khan
He has taken three wickets in the previous three matches of Mumbai Indians and is an added attribute to Mumbai's team from the bowling front. Although the team has had a tough time coming into form, his wicket taking balls have made their defeat a close call.
Dark Horse: Rohit Sharma
He is a naturally gifted batsman and has captained MI to its IPL victory last year. this year he has scored 79 runs in the previous three matches and has the potential to take the team to its first victory this season today, if he manages to stay put on the field.
 IPL 2014 Points Table, Match Results and Team Standings
IPL 2014 Schedule: All Match Fixtures and Complete Time Table of IPL 7