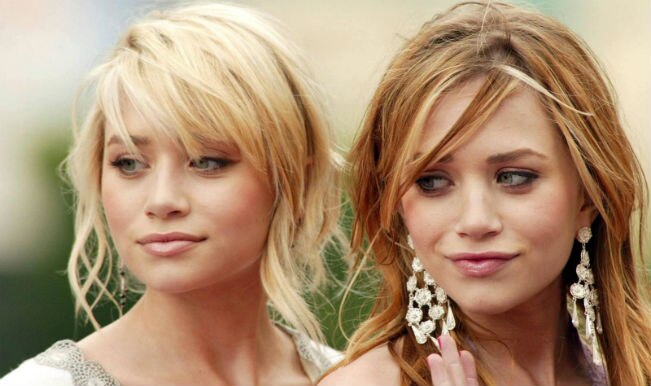 Imagine being cast when you're only six months old. And that too, for a sitcom that is all set to be one of the most memorable ones in the history of television. Unbelievable?
Well, that's exactly what the Olsen twins did. Mary-Kate and Ashley are, by the way, not identical – who knew? Anyway, they have been literally acting since they were born, making them stars as soon as they turned adults. Not to mention, they also earned a lot of money. The twins were idolized by girls all over the world, who wanted to emulate them.
It's their birthday today, and both of them turn 28 – so we wanted to check out their top 3 movie roles, as twins of course. Here it goes.
1.  It Takes Two (1995)
This was one of the movies the twins did when they were little. It is also, surprisingly, one of their best. The movie centres around one of them, who is trapped with a nasty stepmother, and the other who is kept in the care of foster parents, who are not that nice. When these two strangers encounter each other, they decide to switch places and solve their problems. And they do, and how!
2.  Holiday in the Sun (2001)
Now this is what dream holidays are made of! The twins play two teenage girls, who go to the Bahamas on their own. To the Bahamas. After flying in their very own private jet, they decide to enjoy themselves to the fullest. Well, this nearly lands them in jail! But they go crazy with all the adventure, sports, and trendy fashion. Plus, the hunky men, and a brilliant performance by Megan Fox makes this movie a must-watch.
3.  Billboard Dad (1998)
The two sisters team up for this water-heavy movie. And they're just looking out for their dad. Basically, they want to make him happy, so they put his picture on a billboard. Funny, right! But the process by which they try to find a perfect match for their father, now that's the concept. In the meantime, they get into all sorts of curious escapades, but even manage to bust their papa's cunning agent!