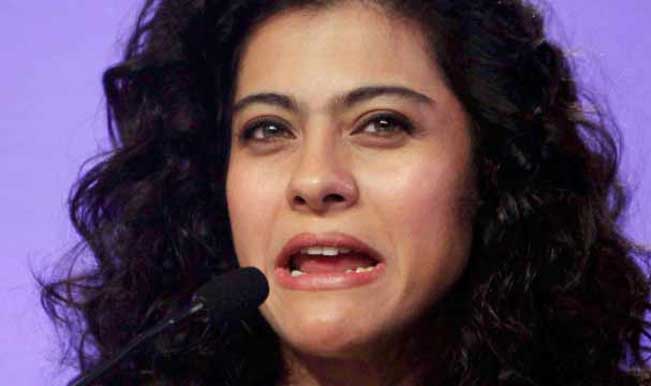 Kajol with her prodigious acting skills has always managed to catch eyeballs and role after role her admirers kept snowballing. Kajol who was born to actress Tanuja and film director Shomu Mukherjee on 5th August 1974 has been one of the most successful actresses in 1990's and thereafter. As Kajol steps into her 40s we bring to you five most striking charactersplayed by the bubbly actress.
As Priya Chopra in Baazigar: Kajol made her debut in 1992 release Bekhudi, but her breakthrough role came a year later in Baazigar starring opposite Shah Rukh Khan.Kajol played the character of sensible Priya Chopra in the movie,she was seen as elder sister of Seema Chopra (Shilpa Shetty). This was SRK and Kajol's first of many films to come as a pair and also debut film of Shilpa Shetty.
As Simran Singh in Dilwale Dulhania Le Jayenge:Perhaps one of the best and most outstanding characters played by Kajol onscreen was Simran Singh in DDLJ. Simran was a typical Indian girl living in London with her family and always dreamt of her perfect man.Kajol perfectly managed to balance between the lively and traditional looking Simran in the movie.
As Isha Diwan in Gupt:Regarded as one of her toughest roles by the actresses herself, Kajol was seen playing a negative role in the 1997 release Gupt. The dark and shady character of Isha Diwan was applauded by critics.Kajol for her role in Gupt won the Filmfare Award for Best Performance in a Negative Role and became thefirst female actor to win the aforementioned award.
As Anjali Sharma in Kuch Kuch Hota Hai:The bubbly, energetic and tomboyish Kajol won hearts as Anjali Sharma in Kuch Kuch Hota Hai. The movie was another of hersuper hit films paired opposite SRK and the role of Anjali won her the Filmfare Award for Best Actress. She impressively played the role of college girl and then as a grown up woman later.
As Anjali Sharma Raichand in Kabhi Khushi Kabhie Gham: In K3G Kajol once again stole the limelight as initially in the movie she was seen playing an imprudent Punjabi speaking girl and love-interest of SRK who belonged to upper caste than her, but later in the second-half as a housewife she was equally good. For this role Kajol bagged Filmfare Award for Best Actress.
These abovementioned characters reflect how versatile the talented actresses has been throughout her career, the list undoubtedly doesn't end with those characters only and has some more worthyroles to her credit. We wish Kajol a happy birthday.