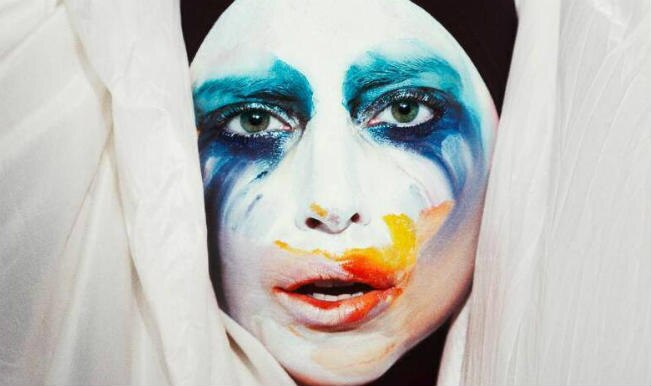 Recognize the name Stefani Joanne Angelina Germanotta? No, well you might know her by her stage name Lady Gaga. She is known for her outrageous sense of style which although is wicked but eye grabbing, and people connect to her to this very distinct taste of hers. Her videos are flamboyant and diversely based on sex, power and violence.
She is one of the stars born on March 28, 1986.Since it's her birthday today lets wish her more success in the coming years and go through her amazing music videos.
1. Love Game

This song somehow looks inspired by Madonna and Gwen Stefani, but her presence makes the difference. This light pop song is written by her in four minutes claimed the pop star. The  term 'Disco stick' in this song is  innocuously used instead of penis.
2. Alejandro

She manages to make her songs different from the rest. This particular song has a great rythemic and catchy tune. The song is very catchy and the video in a weird way amazing! And she pulls off the Spanish accent quite well. This song only starts after two minute intro which makes the video quite long. And this video had some controversial parts due to its use of religious imagery in a segment of Lady Gaga taking in rosary beads.
3. Judas

Though it wasn't a commercially successful song like the rest f her songs, it was popular. The music video Tried to recreate elements of the Jesus and Judas story with motorcycle gangs.
4. Just Dance

The groove remains irresistible still now and there is an engaging simplicity unlike rest of her songs.This could be termed as her non weird songs, the club music and energy sync well featuring Colby O'Donis.
5. Paparazzi

In this music video she co-stars with Swedish actor Alexander Skarsgard .The content is a bit disturbing and the is story is taken forward in the next video 'Telephone'.
6. Telephone

This song also has a part featuring Beyonce which makes it all the more cool. The music video of this song continues the story from "Paparazzi" .But this one is much better than the previous one.
7. The edge of glory

This song is about the last moments before the death but rather a lighter version.Lady Gaga was inspired by the experience of her grandfather's death to create this song about the last moments of life but this ain't a dark song like the rest few of hers.
8. Poker Face

The song is too catchy and the chorus is too cool.This is the one song which made her famous.Even the music video is fun to watch.
9. Born this way

She is the Manifesto of mother monster as she says in the video!She is so deep,she talks about mitosis of future and about a race that embraces boundless freedom and the birth of evil.She says out loud; 'But she wondered….how can I protect something so perfect, without evil? This is the perfect dance floor track!
10. Bad Romance

This is the most epic song of Lady gaga. It made her the pop star she is today and created a status of a pop star that no one could replace. This is the best musically she has ever tried and also conceptually originally projected. This soundtrack oozed with style .substance and much more epicenes!
11. Applause

This is the recent soundtrack written and produced by Gaga and DJ White Shadow. Gaga wore clownish makeup with the whole face painted and sported it in many events to promote this song.