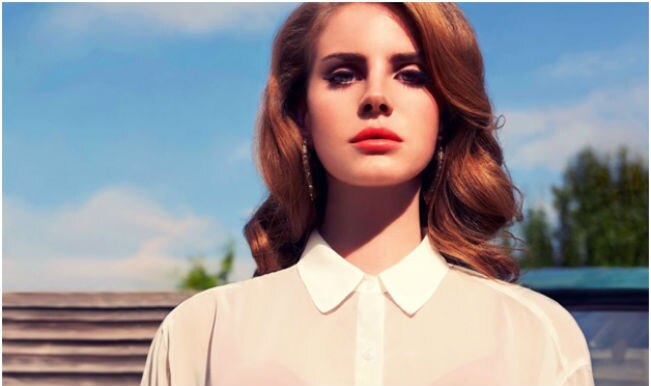 There's this amazing singer and songwriter, her name is Elizabeth Woolridge Grant. Sound unfamiliar? Well, that's actually Lana Del Rey's real name. She was born on the 21st of June, 1986. What strikes us the most about her, is how underrated she is! Her music is, in all aspects, quite brilliant. Her songs have been written with such depth, that it only adds to her charm. She has an incredibly sultry voice, which sometimes shows the pain she goes through. Her songs have that heartfelt aura that very few others can boast of. As we wish her a happy birthday, we take a look at 3 of her most amazing songs, that you've probably not heard of, yet. Listen and enjoy.
3.  'Blue Velvet' (Cover)
It is a beautiful yet simple song, on lost love. Lana covers it so well, we want to listen to it again, and again. It is slow and calming, and her vocals flow right across our ears. Really, we didn't think anyone would be able to do something different with this song, but when Lana did, we loved it! Her voice is like velvet, and this song feels rich with both melody, as well as meaning.
2. 'Cola'
Controversial song alert – this one has slightly innapropriate language, with sexual overtones. Nevertheless, trust Lana to make that sound classy as hell. The musical arrangement that backs up her vocal is amazing! It gives her vocal, and the lyrics, a whole new, deeper sense to it. It reminds you of Lana and yet, somewhere, you feel like it's different from the stuff she usually does. All in all, a laidback, eccentric, classic yet un-classic Lana tune. We love it.
1. 'YAYO'
Most people haven't even heard of this song. Well, except for the die-hard LDR fans. They'll tell you that this song in particular stays in your head for longer than you know. It's a bit of an acquired taste, but a damn good song. Apparently, it's a song about a prostitute who looks for a better life with a man she meets. You feel the pleading in the vocals, they are simply sensuous. And this becomes one of her most underrated – and best – songs ever.