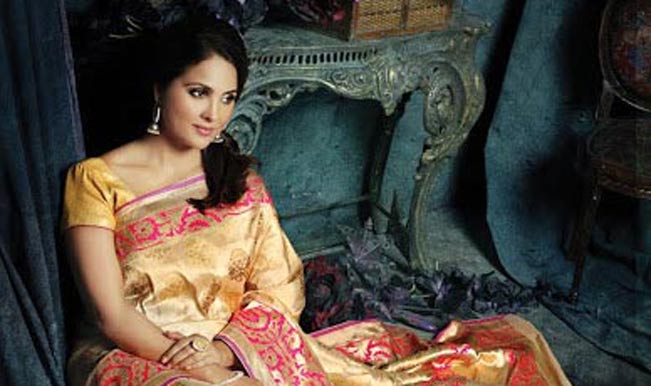 She is one of those rare finds where beauty and brain go hand in hand. She scored the highest possible marks in the history of the Miss Universe Contest and went on to win the pageant in 2000 – she is Lara Dutta. She has won millions of hearts with her movies and is known as one of the leading actresses in Hindi cinema. Born on April 16, 1978, she turns 36 today.
We take a look at Lara's top 5 movies in Bollywood.
1. Andaaz (2003)

The movie marked Lara Dutta's entry into Bollywood and she won applause and awards alike for the role of Kajal, the tomboy who wins Akshay Kumar's heart. Her performance was widely appreciated and she even won the Filmfare Award for Best Female Debut.
2. No Entry (2005)

This movie was one of the biggest hits of Bollywood in 2005. Lara Dutta starred as Anil Kapoor's suspicious wife Kaajal and she played the role to perfection. This comedy grossed Rs 53 crores at the box office.
3. Partner (2007)

The David Dhawan movie is still regarded as one of the best comedy flicks of all time. Lara Dutta starred opposite Salman Khan in this remake of the Hollywood movie Hitch. Lara's acting was appreciated widely and the movie was termed as a Bollywood superhit.
4. Housefull (2010)

Sajid Khan's 2010 comedy saw Lara Dutta in the role of Hetal, the Gujarati girl who marries the love of her life even after her father's disapproval. She was one of the main leads and made people roll on the floor laughing. The film went on to be a huge box office success.
5. Chalo Dilli (2011)
Though unlike the previous mentions this movie was not a huge box office gainer, but it did win millions of hearts with its out of the box story line. Add to that the brilliant performance of Lara Dutta as the typical corporate woman and Vinay Pathak as the fun loving Manu Gupta. Chalo Dilli was Lara's own production venture.