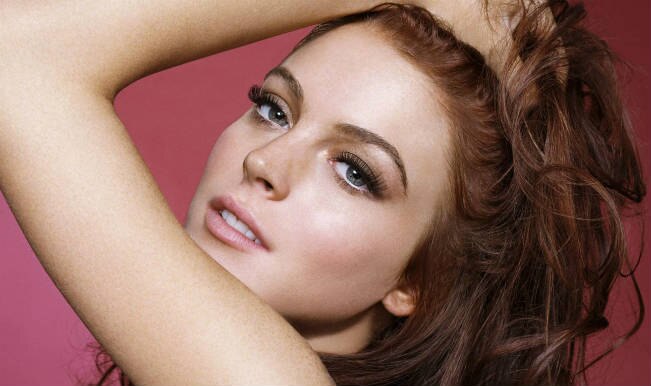 Lindsay Lohan who has a reputation of 'good girl gone bad'  turns 28 today. The actor who had her Hollywood debut at the age of 11 with the movie 'Parent Trap' rose to fame with 'Freaky Friday' and 'Mean Girls'. She has also spent her fair share on the wrong side of the law and has made some scandalous headlines. Here some lesser known facts about this starlet:
1) Lindsay Lohan started modelling at the young age of three. She has worked as a model for Abercrombie & Fitch Kids (A&F Kids) and Calvin Klein Kids.
2) Lindsay's television debut came in 1996 when she won the role of Ali Fowler on the soap opera Another World.
3) She was a 'straight A' student at school and is skillful at math and science.
4) Lindsay Lohan turned down Rachel McAdams' part in Mean Girls. "I couldn't be that mean on screen yet," she told Allure. "My very young fan base would have hated it."
5) Lindsay took her first alcoholic drink at the age of 17.
6) Lindsay Lohan had taken a year of from alcohol because Heath Ledger has advised her to.
7) Her first album, "Speak", was released on Casablanca Records in 2004 and it sold more than 250,000 copies domestically in the first week.
8) Lindsay Lohan became the MTV Movie Awards youngest host when she hosted in 2004 at the age of 18. She was also the youngest host to win an award for her role in "Freaky Friday."
9) Lindsay Lohan's favorite food is Sushi.
10) In 2007, she was caught with cocaine while driving under the influence of alcohol with a suspended license.
11) Kim Kardashian was once Lindsay Lohan's stylist.
12) Lindsay Lohan is allergic to BlueBerries. No blueberry chessecake for this beauty!
13)Lindsay Lohan net worth is $500,000.