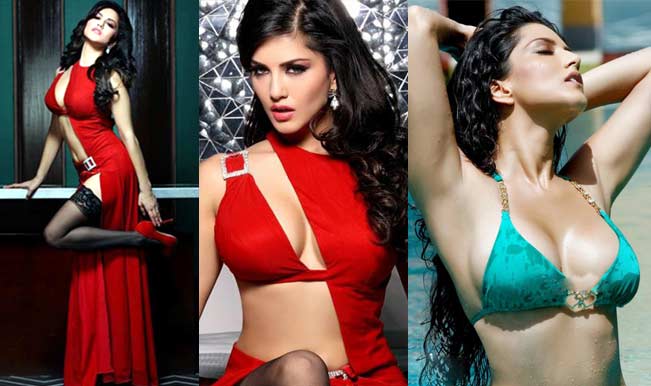 The Indo – Canadian actress and pornstar, Sunny Leone has caused quite a stir in India with her recent release, Ragini MMS 2. It's been weeks since the movie came out but one can still observe many dancing to the tunes of Baby Doll. But do you really know everything about this beloved Canadian? Here is a list of 10 things that you probably didn't know about the first pornstar who became a household name in India:-
1. Sunny Leone's real name is Karenjit Kaur Vohra and she was born to Sikh parents. She apparently didn't put in a lot of thought behind choosing her screen name, Sunny. She simply chose it because it was Indian. Her last name, Leone was given to her by Bob Guccione (ex-editor of Penthouse) because it was Italian.
2. She discovered her bisexuality at the age of 18 and had initially chosen to shoot a lesbian scene when she first entered the adult industry. Sunny, however, recently claimed that she prefers men.
3. Sunny Leone shot her first adult film with men in 2007. The movie was shot on the condition that her partner, Mark Erikson shall be paired up with her. In 2008, however, it was reported that Mark Erikson and Sunny Leone had separated.
4. Sunny Leone is married to a guitarist based in Los Angeles named Daniel Weber. He became a part of the adult entertainment industry only after dating Sunny Leone. Sunny Leone's favourite fruit is Kiwi, and her husband's is bananas.
5. In Ragini MMS 2, Sunny Leone was actually playing the role that was somewhat similar to her life i.e. an actress who travels to shoot at a haunted location with the crew.
6. Sunny Leone is set to make her Tamil film debut with the movie, Vadacurry.
7. Leone has a strong interest in health and fitness and has a soft – corner for animals as she has posed for a PETA ad – campaign.
8. In her spare time she enjoys abstract paintings, horse riding, reading, playing World of Warcraft, watching The Simpsons and the Discovery Channel.
9. Her favourite cuisine is Italian and her favourite holiday destination is Hawaii.
10.Her favourite Bollywood actor is Aamir Khan.
Well, quite a surprising things to know about Sunny Leone. Well with passing time, Sunny is cementing her place in Bollywood as well.