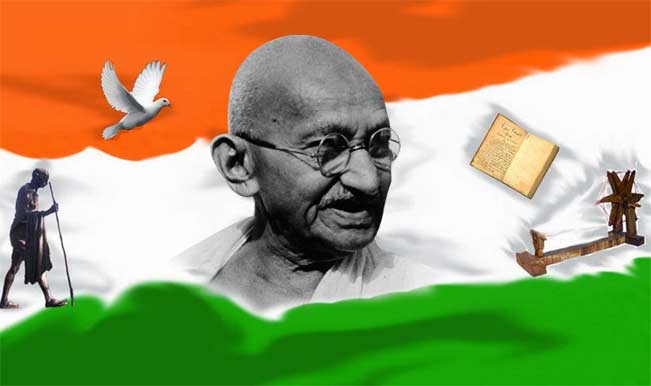 Jan 30 is one of the darkest days in India's history – on this day in 1948 our Bapu, the father of the nation Mohandas Karamchand Gandhi was assassinated by Nathuram Godse a Hindu extremist who thought that Gandhi favoured Pakistan. Mahatma Gandhi is undoubtedly the most well-known Indian in the world and his teachings of non-violence and civil disobedience have inspired many leaders over the years including Nelson Mandela and Martin Luther King Jr. Here are some fun facts you didn't know about the Mahatma:
He used to be shy!
It's hard to believe that the man who brought the world's largest empire to its knees was shy but Mohandas as a child was so shy that he would run home after school so that he wouldn't have to talk to anybody!
He really angered former British PM Winston Churchill
Former warhorse and arguably Britain's most popular Prime Minister Winston Churchill just couldn't stand Gandhi, who didn't play by his rules. He once said of Gandhi: 'It is alarming and also nauseating to see Mr. Gandhi, a seditious Middle Temple lawyer of the type well-known in the East, now posing as a fakir, striding half naked up the steps of the Viceregal palace to parley on equal terms with the representative of the King-Emperor.'
He loved walking
During his student days in London, Gandhi saved money by walking to places instead of taking public transport. He says it kept him healthy and disease-free. It also gave him a lot of practice for the upcoming battles when he walked 241 miles from his ashram to the sea at Dandi during the infamous Dandi March.
He hated racism
As a youngster in South Africa he was once shoved off the train for being 'black' (non-white) even though he had a ticket. This incidence had a deep impact on him and he would go on to work all his life to fight against any form of discrimination and had a major impact in ending untouchability in our country which was arguably a greater victor than even Independence.
He was about to receive the Nobel Peace Prize
According to most observers, Mahatma Gandhi was going to receive the Nobel Peace Prize in 1948 (in fact he was nominated for a total of five times) but then he was assassinated the Nobel Committee didn't award posthumous prizes. However, many felt that Gandhi's stature and work deserved the prize.
Gandhi was the runner-up for the Time magazine's 'Person of the Century' Award
Mahatma Gandhi lost out to Albert Einstein for the award but ultimately Einstein's contribution to mankind was considered greater than Gandhi's. Of course, we must remember that this was an award given by a magazine in America, where Einstein was rather celebrated.
And the most fun fact about Mohandas Karamchand Gandhi – Rahul 'Interview' Gandhi is in no way related to him!
Correction: It was inadvertently mentioned that Mahatma Gandhi was thrown out of a train in England. The incident happened in South Africa. The error is regretted.