Who would have thought when 22-year-old Mario Gotze walked into the 79,000 packed Maracana Stadium replacing German great and World Cup record holder Miroslav Klose to mark his name in the history of the game? Mario Gotze looking determined and confident to bring in the much needed breakthrough did the magic in the 113th minute against Argentina to help Germany lift the 2014 FIFA World Cup trophy, a feat achieved after a gap of 24 years. His name has become synonymous with great and legendary for maintaining such composure in the crucial time, but how much do you know about this wonder boy of Germany. We bring to you few things to know about Mario Gotze.
1. Mario Gotze was born on June 3, 1992 in Memmingen, Germany. Gotze born in Christian family is very religious. His father Jurgen Gotze is a professor at Dortmund University of Technology. He himself has been a part of Dortmund's youth academy, first joining the club at the age of eight.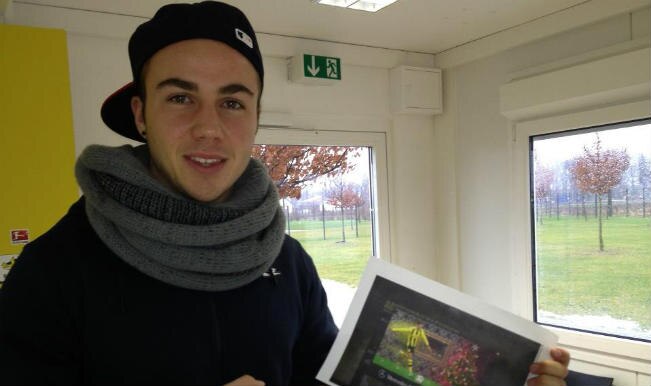 2. Mario Gotze became second most expensive German player after Mesut Ozil to be signed by a club. His transfer from Borussia Dortmund to Bayern Munich saw a 37 million Euros deal between the two clubs. He was accused by his former club's fans of betrayal.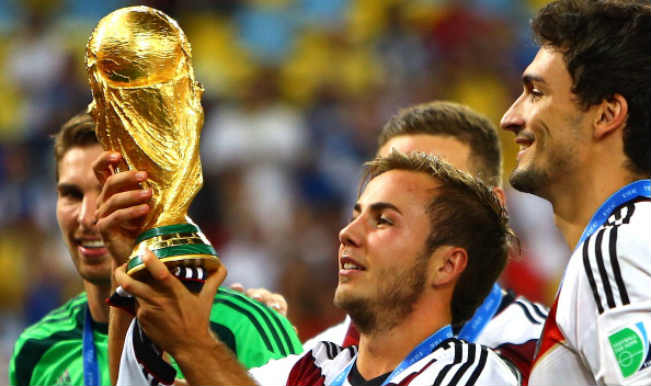 3. Mario Gotze has added the glorious 2014 FIFA World Cup title to his glorious tally along with two Bundesliga titles, one DFB Pokal, UEFA Super Cup, and FIFA Club World Cup playing with Bayern Munich.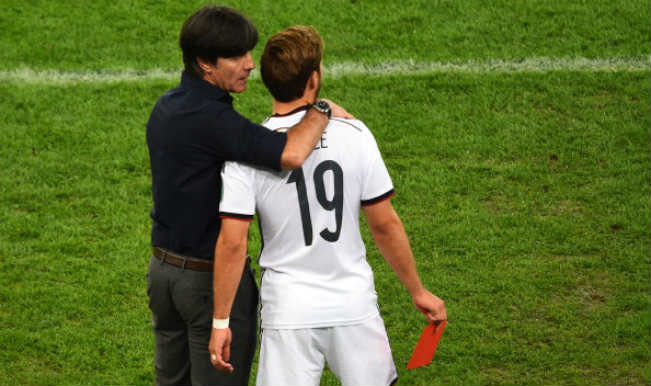 4. Mario Gotze was told by Germany's manager Joachim Loew to prove that he is a better player than Argentina's Lionel Messi. Joachim Loew said, "Show to the world that you are better than Lionel Messi." Gotze admitted after scoring the winning goal for Germany, he did not know what was happening.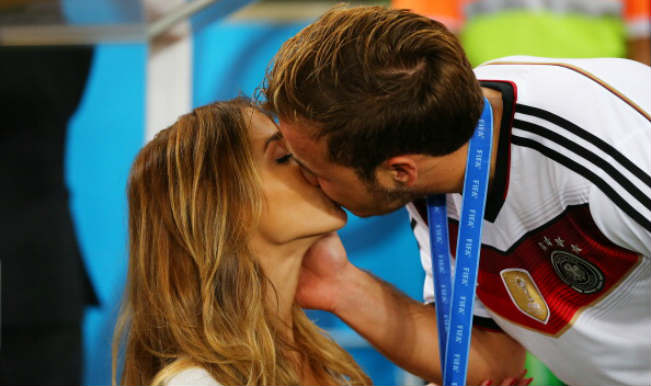 5. Mario Gotze thanked his model girlfriend Ann-Kathrin Brommel for remaining by his side through the difficult times. 21-year-old Ann-Kathrin Brommel is model and goes by her last name Vida in public. She began modeling at the age of 16 and also a practicing musician since a young age.