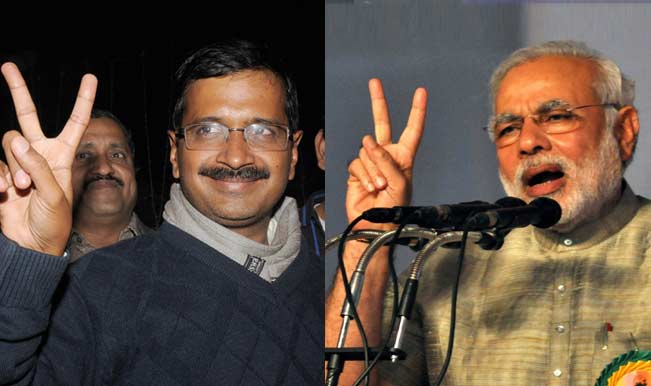 Congress candidate from Saharanpur Imran Masood was arrested in hate speech case when he allegedly threatened to cut BJP's prime ministerial candidate Narendra Modi in pieces. Just after it Smajwadi party candidate Nahid Hasan commented that Mayawati had sat in Narendra Modi's lap thrice in the past and that the thing to noted was that both were single. This is not the first time when political leaders have made such kind of derogatory comments. We bring to you 5 ugly comments made by prominent leaders.
Maut Ka Saudagar and Zaher Ki Kheti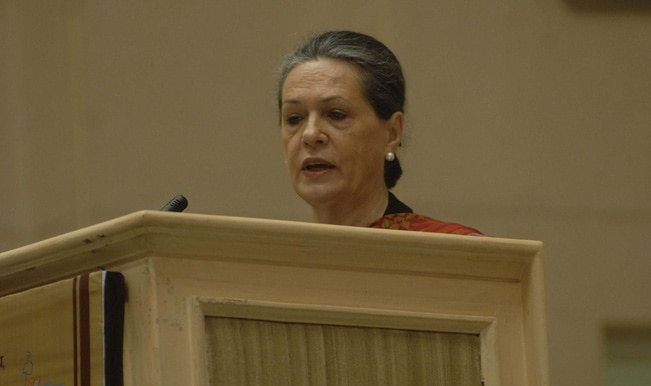 Congress president Sonia Gandhi who rarely answers of the comments made by opposition but people were shocked when in rally in Gujarat before Gujarat assembly elections referred Narendra Modi to "Maut Ka Saudagar" (person who sells death). While on 1st Feb 2014 accusing BJP to spread hate among people she said, "I firmly believe you will not allow those who sow the seeds of poison (Zaher Ki Kheti) to succeed.
AK-49 and Khooni Panja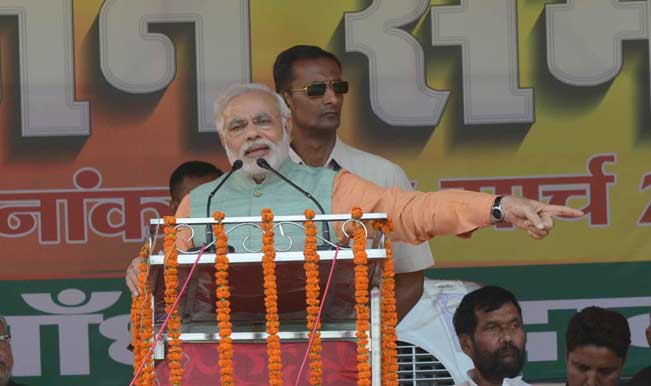 Narendra Modi targeting first time Aam Aadmi Party leader Arvind Kejriwal and his 49 days of government called him AK-49. Slamming Narendra Modi's comment Kejriwal tweeted, "Did Modiji call me an agent of Pakistan and AK49? Kya PM ke dawedar ko ye bhasha use karna shobha deta hai? (Is it appropriate to use such language for a person who aspire to be PM)"Last year on November 8 while giving speech in Chattisgadh referring Congress symbol of palm to "Khooni Panja" (bloodied hand) said, "Yadi aap chahte hain ke chattisgadh ke upar kisi khoni panje ka saya na pade to aap sabhi kamal ka button dabana" (If you want to save Chattisgadh from the bloodied hand, then vote for BJP)
Moron and Murderer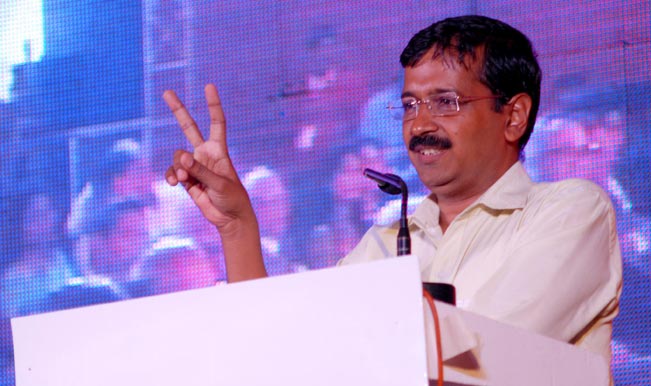 However Arvind Kejriwal asks Narendra Modi to use appropriate language but he also has used such kind of words against leaders. It made lot of buzz when on 28 Jan Aam Aadmi party leader Arvind Kejriwal tweeted scathing comment over Rahul Gandhi and Narendra Modi calling them moron and murderer. He tweeted, "Stuck between a moron and a murderer…what now India".
Foreigner Bahu
Yog guru Baba Ramdev often makes sharp attacks on Congress president Sonia Gandhi. Just day before he called Sonia Gandhi foreigner daughter-in-law. He said, "She(Sonia Gandhi) is not an ordinary Bahu (daughter-in-law). She is a foreigner bahu who has looted her entire sasural (India).
I will spit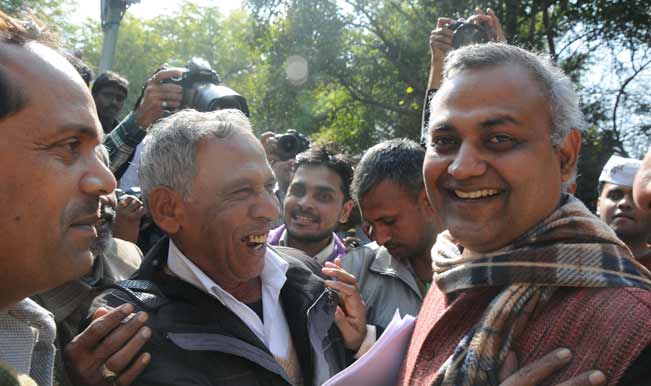 Controversial former law minister of Delhi and AAP leader Somnath Bharti made an ugly comment over opposition leader of Rajya Sabha Arun Jaitley and senior lawyer Harish Salve said, "I want to spit on the faces of BJP leader Arun Jaitley and lawyer Harish Salve to tell them to mend their ways…"