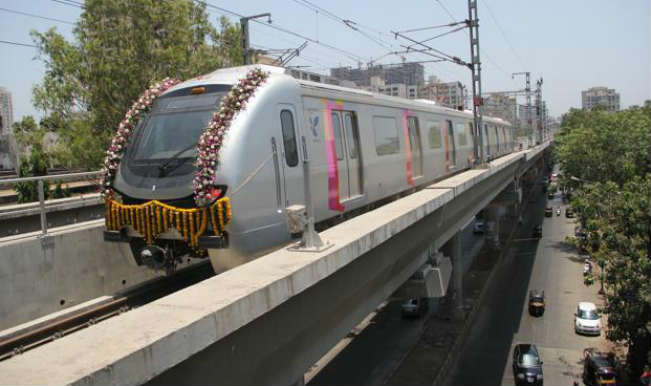 Maharashtra Chief Minister Prithivraj Chavan inaugurated the much anticipated Mumbai Metro for commuters on Sunday morning. Phase 1 of the project will see services operating on the Versova-Andheri-Ghatkopar stretch with trains available every four minutes. Here are some other basic facts about the project.
1)     The average speed of the Mumbai Metro will be 33 kmph, but the metro train can roam at a top speed of 80 kmph. The services will be operated daily from 5:30 am till midnight.
2)     It will be operated by Mumbai Metro One Pvt Ltd (MMOPL), a joint venture company involving Anil Ambani's Reliance Infrastructure, Veolia Transport and the Mumbai Metropolitan Region Development Authority.
3)     With Mumbai Metro, the journey on the 11.4 km Versova-Andheri-Ghatkopar stretch which takes around 90 minutes by road will be reduced to 20 minutes. There will be 200-250 services a day with 11 lakh passengers on board.
4)     MMOPL and the State government have been fighting over the fare. While MMOPL has fixed a fare from Rs 10-40, the State government wants the fare to be between Rs 9-13.
5)     The original cost of the project was Rs 2,356 crore but has hiked to Rs 4,321 crore.