Bored of looking at people's honeymoon pictures that look identical? Want to do something different on your honeymoon? If you're an adrenaline junkie and so is your partner, then an adventure honeymoon would suit both you the most. But do such places exist? You bet! Here are some spots we recommend:
1. Lakshadweep Islands: Scuba diving, snorkeling, boating, kayaking, canoeing, speed boating, water skiing – you name it and it is there. The Lakshadweep Islands are among the best destinations for these activities for newlywed couples. All this, in serene blue-green waters and white sand beaches. What are you waiting for?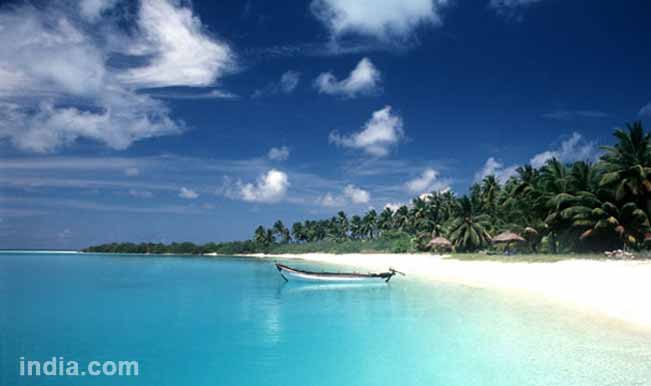 2. Andaman and Nicobar Islands: Used by the British to house prisoners from colonial India at the infamous Cellular Jail, this bunch of islands is actually a perfect romantic getaway with clean beaches and adventure sports. Activities include visits to the Jail, the museums, marine parks and various islands that have water sports.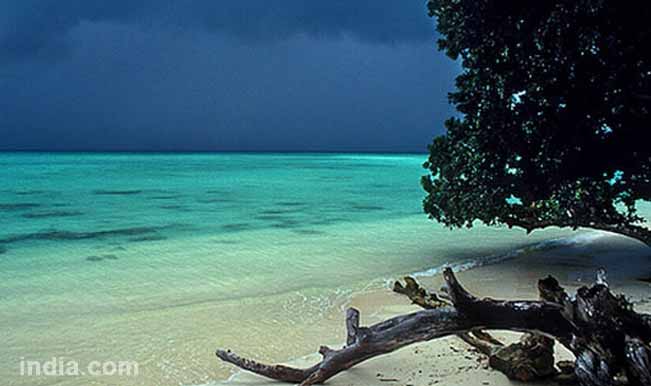 3. Ladakh: A location that requires the highest level of fitness due to the terrain and also the lack of oxygen due to the altitude. If you've hit the gym to look your best for your wedding, chances are you'll be at your fittest during the period. So go for it – explore Ladakh. You will also bond better here with not too many people to distract you! And don't forget to take the bride to the school and the lake shown in Aamir Khan's film 3 Idiots.
4. Lonavala: A quick getaway two-three hours away from Mumbai, it offers pleasant weather with a drizzle now and then and lovely waterfalls. Adventure activities include hot-air ballooning, zorbing, bungee jumping, paintball, go-karting, swoop swing, rock-climbing, parasailing, flying fox, swimming, water parks, rocket ejector, zoomering, Burma bridge, trekking, white water rafting, valley crossing…whew!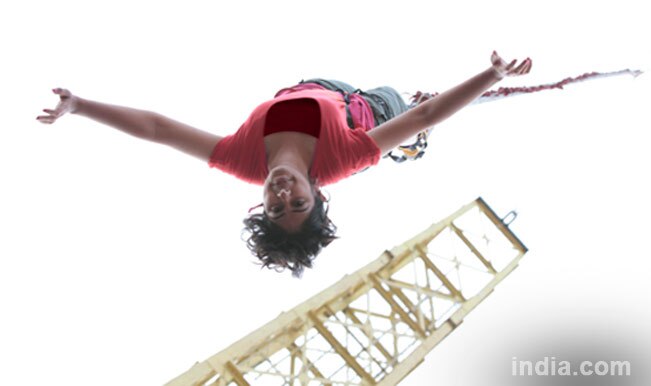 Photo: Della Adventure
5. Darjeeling: This is one of the favourite honeymoon destinations of Indian couples, and the adventure element adds to the pull of the place. In the foothills of the Himalayas in West Bengal, known as the Lesser Himalayas, Darjeeling offers some serious trekking options – be it through the Singalila National Park, the Neora valley in Kalimpong or towards the famous Kanchenjunga peak (the third highest mountain in the world).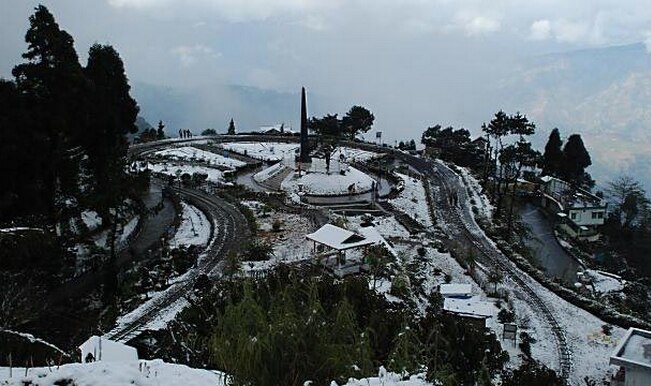 6. Rishikesh: Rafting in Rishikesh is probably the best experience you could give to your new bride! And no, no five-star hotels here. You gotta rough it out in the tents in the camp along the river Ganges. A good opportunity to test each other's resilience!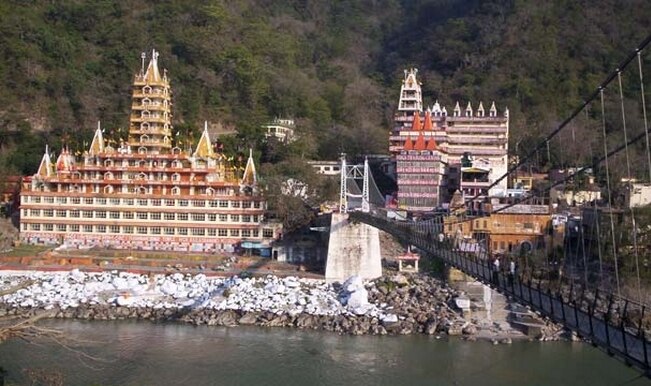 7. Matheran: This is a very old favourite of Western Maharashtra dwellers both for a short honeymoon and a weekend trip. So why is it a good adventure honeymoon haunt? Simply because wheels – the motor variety – are not allowed here! So you gotta get off at the entry point and walk all the way on a stony but green road to reach the town. Or gallop on the horses available. Or better still; carry your bride, just the way Shahrukh Khan carries Deepika Padukone 300 flights up in Chennai Express. Nothing could get more adventurous and romantic! Or else, sing Mere sapnon ki rani to her on the slow toy train!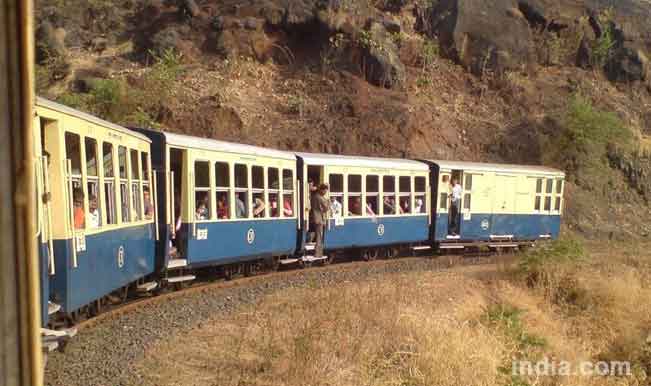 Photo: Indiamike
8. Rann of Kutch: Are your partner and you fascinated by deserts? Well then head to the Rann of Kutch for a desert safari. It's a great adventure to explore those sand dunes in a four-wheel drive car or on a camel. And as the hot weather cools down in the evening, you can have a romantic candle-lit dinner as well!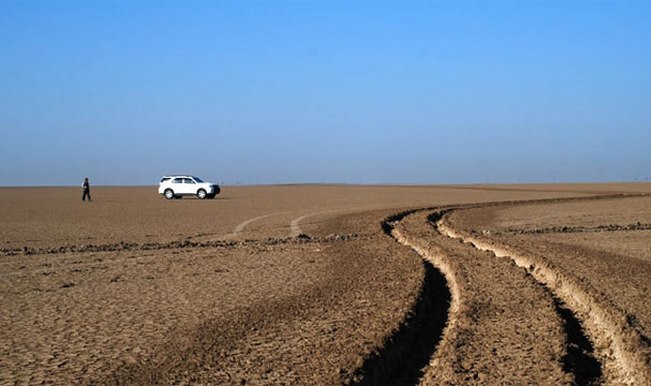 9. Auli: A chance for an adventure honeymoon to remember can be found at this destination in Uttarakhand. Snow-clad Auli is famous for the sport of skiing. It also has the longest cable car ride in Asia, (how romantic!) and ski lifts. Trekking on the mountain range is another option to explore with your partner.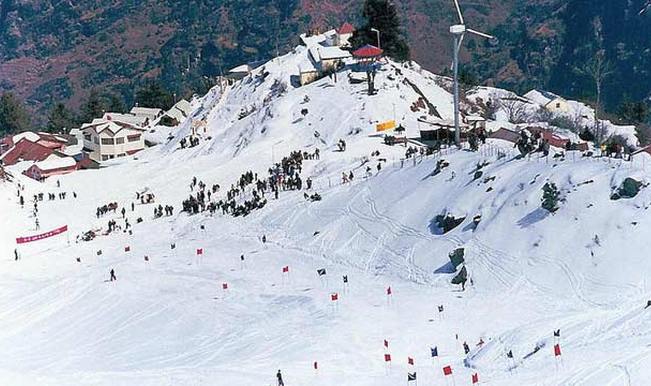 10. Jim Corbett National Park: One of the most famous tiger reserves of India, this place offers adventure activities like parasailing, angling, river rafting, slithering, river crossing, mountain biking, rock climbing, and the safaris, of course! Quite a lot to have fun with your partner. And if the adventure gets a bit much for your wifey, you could hop over to the nearby picturesque town of Nainital and spend the rest of your time there. Good idea, right?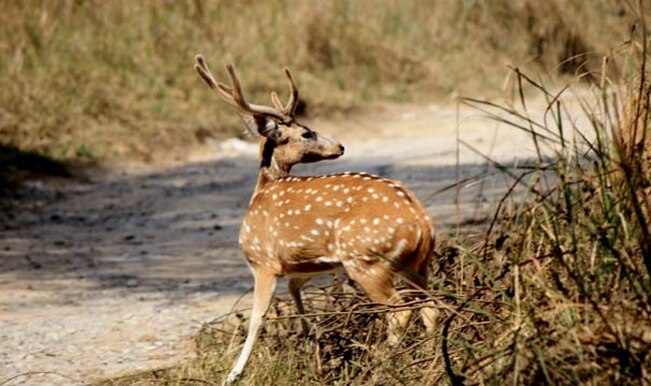 11. Pachmarhi: This hilly town in Madhya Pradesh is an army cantonment, and so has a certain charm of its own and is devoid of clutter. There are points to see and also a Shiva temple. So where is the adventure? In exploring the various romantic falls and walkthroughs, some of which are notorious for being dangerous. Legend goes that the first Liril ad girl had died here, but it's not true – she's alive. What would probably make your bride happier is that Shahrukh Khan's movie Asoka was shot here and some locations have on set pictures of Kareena Kapoor and him. For the more adventurous, there is canyoneering to try out.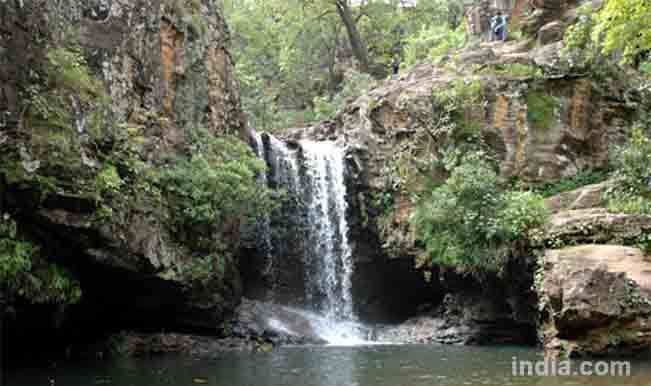 Photo: Indiantravellers
Is there any other adventure honeymoon destination you would like to share with us?