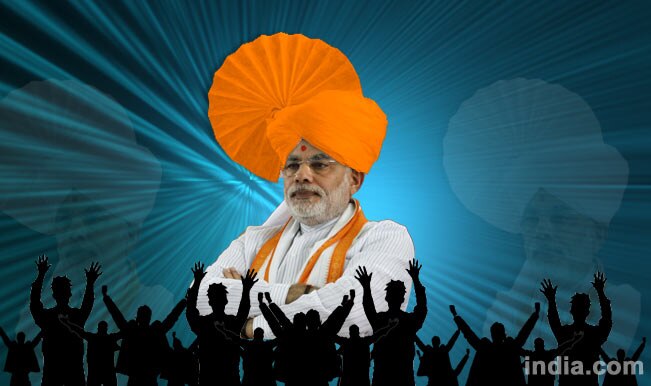 Narendra Modi led BJP and the NDA to an unprecedented win in the 16th Lok Sabha Elections but how much do we really know about the man who is all set to become the next Prime Minister of India? As Narendra Modi, BJP and the NDA prepare for the big day when Modi takes oath to be the 15th PM of India, we look at some of the most fascinating facts that you need to know about the next PM of India.
Narendra Modi leads the Hindu Nationalist Party.
Narendra Modi is seen by many as a divisive leader because of the Gujarat Riots of 2002.
Narendra Modi was the 14th Chief Minister of Gujarat.
Narendra Modi was married to Jashodaben Chimanlal, the marriage was never consummated.
Narendra Modi belongs to a family of grocers, considered low strata of society.
Narendra Modi is a vegetarian.
Narendra Modi is the third child of six children born to his parents, Damodardas Mulchand Modi and Heeraben.
Narendra Modi used to sell tea at the canteen of Gujarat State Road Transport Corporation.
Narendra Modi became a completely engrossed in propaganda for RSS by the age of 20.
Narendra Modi was a part of/involved with RSS since he was 8-years-old.
Narendra Modi was the Head of Akhil Bharatiya Vidyarthi Parishad, the student wing of RSS.
Narendra Modi was active as a propagandist during the Emergency, 1975-1977.
Narendra Modi officially became a member of the RSS after the Indo-Pak war of 1971.
Narendra Modi was assigned to work for BJP by RSS in 1985.
Narendra Modi rose to fame in BJP after he organized the successful Murli Manohar Joshi's Journey for Unity in 1991.
Narendra Modi became the organizing secretary of BJP's Gujarat Unit in 1988.
Narendra Modi was instrumental in BJP's win in Gujarat State Elections, 1995.
Narendra Modi became the National Secretary of BJP in 1995.
Narendra Modi became the General Secretary of BJP in 1998.
Narendra Modi became the CM of Gujarat in 2001 while Gujarat was reeling from the Bhuj Earthquake.
Narendra Modi was denied diplomatic visa in 2005 from USA.
Narendra Modi was declared as the 'right leader' by Pakistani diplomats for peace talks.