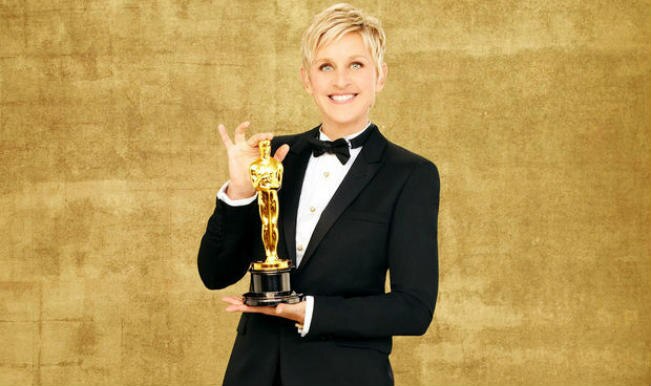 This year's Academy Awards, were pretty darn cool! Be it Ellen DeGeneres's 'All stars' selfie or Brad Pitt indulging in his Pizza, this Oscars were anything but boring! In case if you missed it, we take you through some ultra cool moments from this 86th Academy Awards.
The All stars Selfie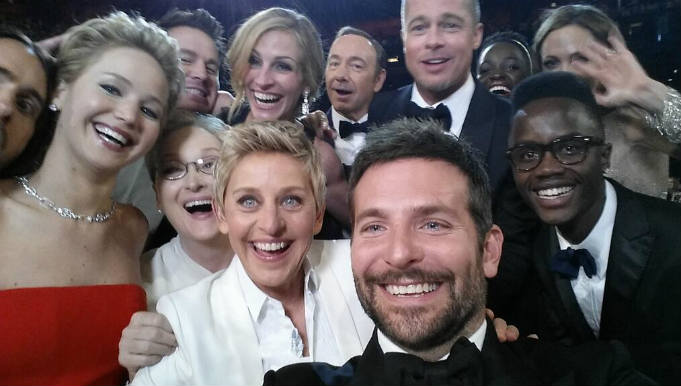 Everybody loves selfies! And gutsy Ellen DeGeneres just proved that. This selfie was the greatest selfie ever and was a social media hit in no time! The tweet was re-tweeted over 3 million times beating Barack Obama's most re-tweeted tweet record! Ellen clicked this picture and claimed to break the record! She indeed did it!
Fancy shorts for Pharell Williams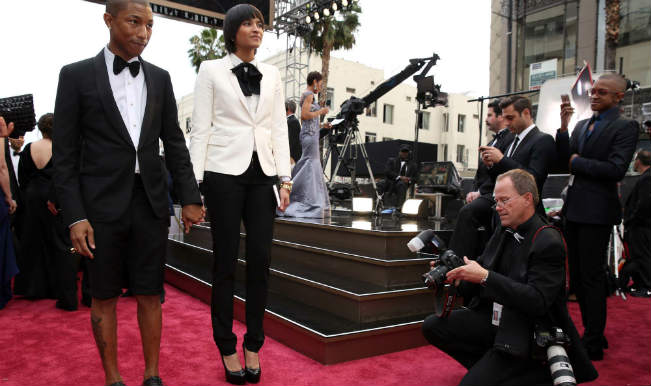 So you thought Oscars is all about suit and tie? Pharell William's red carpet appearance surely twisted things! Breaking all the fashion rules, he walked the red carpet ditching his hat and without any socks. Who would have wondered, he will show up in the fancy tuxedo shorts!
Photobombing level – Infinity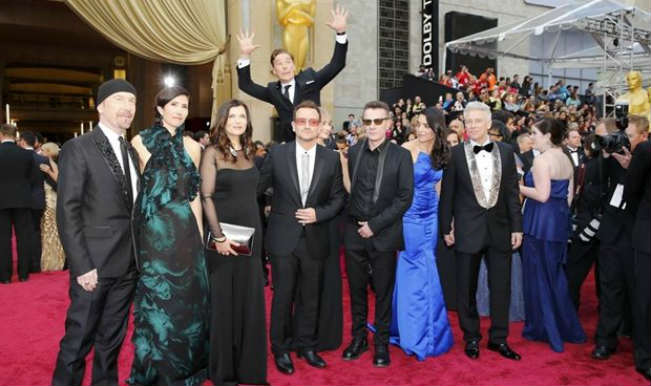 Sherlock definitely took the award for 'Best Photobomber' away when he jumped high and crashed U2's picture! The popular British actor Benedict Cumberbatch has set the bar high for all of us! Looks like we all need to take photobombing lessons from him!
And the award goes to the Pizza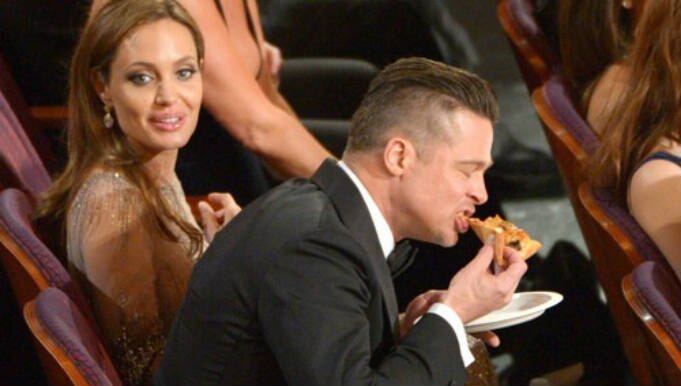 When Ellen ordered Pizzas for everyone during the ceremony, Brad Pitt openly grabbed one and shared it with everyone! So, next time you need to choose Pizza over any other thing, remember Brad Pitt chose Pizza!
Adorable Bromance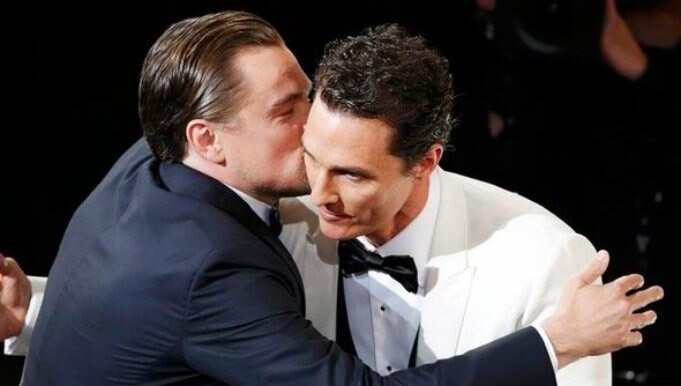 When Leo's fans were raging over him not winning, Leonardo was every bit of a gentleman that he is! He didn't hesitate at all to go and wish Matthew McConoughey after he won the 'Best Actor'. Even though he didn't get an Oscar, he just earned some serious respect!