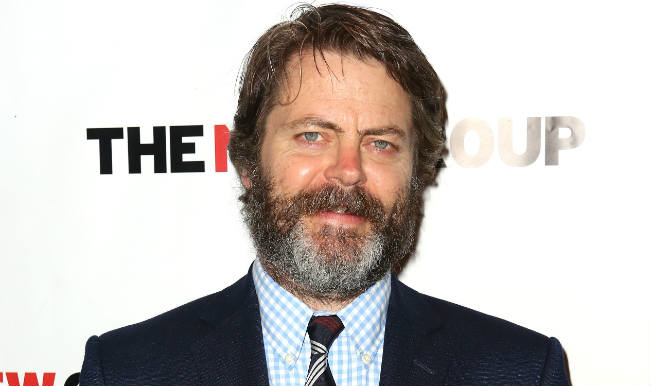 Nick Offerman, born June 26, 1970 in Joliet, Illinois is widely recognized by his role on NBC sitcom Parks and Recreation as Ron Swanson who has an extremely deadpan personality. He has also acted in movies such as 'We're the Millers' and '21 Jump Street'. Offerman has been married to actress Megan Mullally since 20 September 2003.
Here are some of the most hilarious yet inspiring quotes by the actor:-
10. "The government is a greedy piglet that suckles on a taxpayer's teat until they have sore, chapped nipples."
9. "Capitalism: God's way of determining who is smart and who is poor."
8. "America: The only country that matters. If you want to experience other 'cultures,' use an atlas or a ham radio."
7. "Honor: if you need it defined, you don't have it."
6. "Shorts over six inches are capri pants, shorts under six inches are European."
5. "There is only one bad word: taxes."
4. "I find it consistently difficult to get around the notion that we are all, in our very natures, assholes."
3. "Choose your favorite spade and dig a small, deep hole, located deep in the forest or a desolate area of the desert or tundra. Bury your cell phone and then find a hobby."
2. "Clear alcohols are for rich women on diets."
1. "Under my tutelage, you will grow from boys to men. From men into gladiators. And from gladiators into Swansons."
Here's to Nick Offerman for giving us one of the funniest characters on screen. We will cherish him for years to come! Happy Birthday!