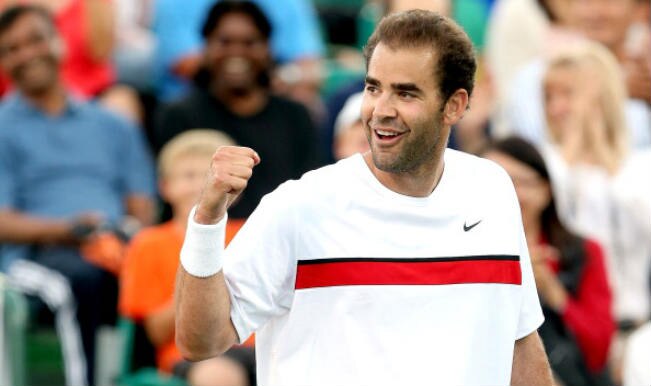 Pete Sampras, born on August 12, 1971 is one of the greatest players tennis world has seen. He was known for his competing skills and never say die attitude on the tennis court. In his career he won 14 Grand Slam Singles titles and was the first player to zip past Roy Emeron's record of 12 slams. Here is more on this former tennis trouper as he turns 43 today.
1. Teenager Pete: At the age of seven Pete Sampras started playing racquet-sport and as a 17-year old teenager in 1988 he began his professional career. At the start he was ranked World No. 893 and after the end of the year he ranked 97.
2. Youngest Champion: In 1990, Pete Sampras aged 19 years won the U.S Open when in finals he defeated Andre Agassi, another budding player at that time in straight sets. He still is the youngest U.S Open Singles champion.
3. Wimbledon Win:  In 1993 he won his first Wimbledon title defeating the then World No. one Jim Courier in the final. Later that year he won U.S Open singles title and then the Australian Open. From 1997 to 2000 Pete won four successive Wimbledon Championships.
4. ATP Player of the Year: For six consecutive years from 1993 to 1998 Pete Sampras was named the ATP player of the year, in-between winning seven more grand slam titles.
5. Walked away with honours:  In 2002 U.S Open final, Sampras defeated Agassi in four sets to lift his 14th Grand Slam title. It was the last official tennis match of his career. In 2002 Sampras was inducted in International Tennis Hall of Fame.