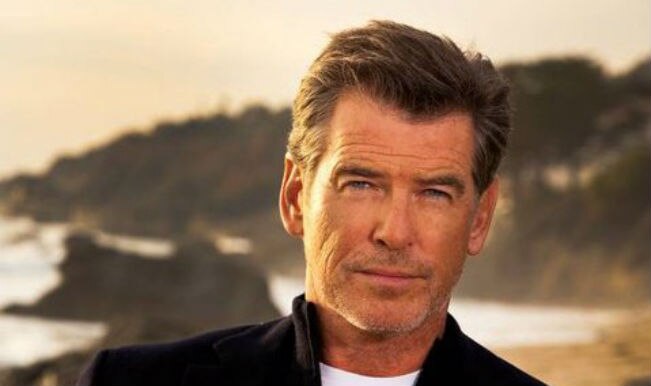 Pierce Brendan Brosnan, born on May 16, 1953, is an Irish actor, film producer and environmentalist, best known for playing the character of James Bond in the James Bond series. After gaining popularity through a television series called Remington Steele (1982–87), he started taking up roles in movies such as The Fourth Protocol and Mrs. Doubtfire. (Read: Four most anticipated book –to–movie adaptations of 2014)
It was only in the year, 1995, that he was finalized to play the role of James Bond in the Eon Productions film series. He became the fifth actor to portray the secret agent. Who was to know, that he would still be regarded by the majority as the best James Bond there ever was. Let's take a look at some of his best moments in James Bond movies:
Golden Eye, Opening Sequence
The opening sequence of Golden Eye begins with Bond taking a bungee jump off a 750-foot dam, soundtracked only by the sound of the cord unraveling. The scene continued as Bond pursued a plane off a cliff in a motorcycle by flying through the air and landing on the aircraft, and finally navigating it to safety as the first beats to Tina Turner's theme song kick in. The sequence was highly impressive. The movie, Golden Eye marked the arrival of Pierce Brosnan as James Bond for the first time. He clearly did an amazing job at it, as Golden Eye remains to be one of the greatest James Bond movies.
Tomorrow Never Dies, Car Chase scene
This one of those classic car chase scenes where you can see Bond driving a BMW 750, using a cell phone. Rumours say that it took ten days to shoot this car park scene and seventeen BMWs were used. Nevertheless, it turned out be amazing as some of us still go back to watch this fast – paced action sequence. 
The World Is Not Enough, Helicopter Saw
The World Is Not Enough was filled with quite a few surprises. One of them was, obviously, the helicopter with a giant set of spinning saws that chopped Bond's BMW in half. It weighed 400 kilograms and is made up of 10 circular saw blades positioned one above the other, and hangs freely 30 metres below a helicopter. The producer of the James Bond films first heard about the saw in 1999, and decided to use it in "The World is Not Enough."
Die Another Day, Hot scenes with Halle Berry
We really must applaud Brosnan and Halle's chemistry that was maintained throughout the movie. They both looked dashing together. In fact, Brosnan sizzles with all the Bond girls throughout the James Bond series very well.
It's true that we miss Brosnan in James Bond's shoes. But don't worry ladies and gentlemen, he is here to stay for long. We wish him a very happy birthday!