Everyone's favourite neo-noir director (well most of them probably just know one neo-noir director) is back with a western titled The Hateful Eight. According to Deadline, a finished draft of the script is being showed to actors and rumours suggest that Tarantino favourite Christoph Waltz and Bruce Dern will be part of it. Excited as we are about Tarantino's new directorial venture, we look back at eight of his classics:
Django Unchained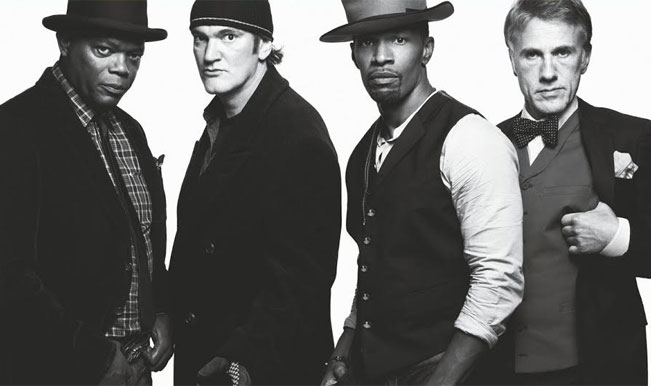 Tarantino's most successful commercial venture, the movie showcases a bounty hunter (Christoph Waltz)  who enlists a slave (Jamie Foxx) to help him track down some degenerates. He goes on to free the slave and even tries to help him find his estranged wife. The movie depicts one of the most horrible phases in America's history and has all the classic Tarantino ingredients – revenge, extreme violence, blood and gore and a twisted sense of history.
Pulp Fiction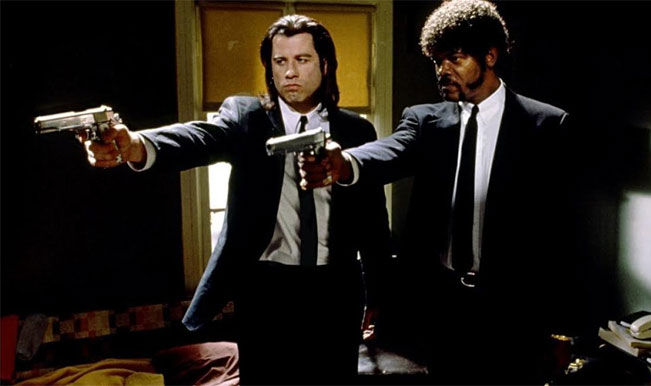 Arguably Tarantino's most popular movie among fans, the non-linear story line-based movie had an amazing star cast – John Travolta, Samuel L Jackson, Bruce Willis, Harvy Keitel, Tim Roth, Uma Thurman and Ving Rhames as the unforgettable Marsellus Wallace. The movie showed us the grim underbelly of crime but with a very weird twist and had some memorable dialogues, especially between the faux Bible-spouting Jackson and Travolta.
Inglourious Basterds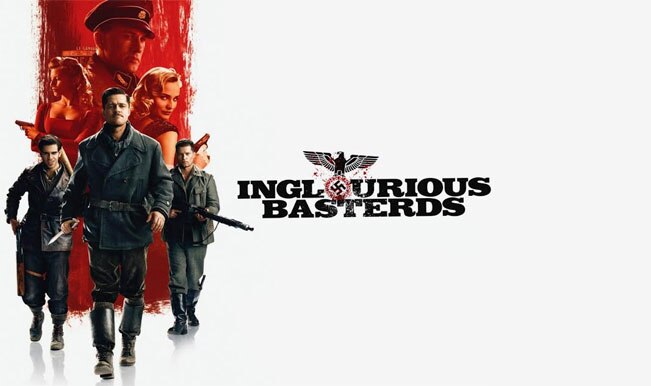 Tarantino turned history on its head with this World War II drama where instead of being the avenged, a group of Jews go deep undercover into Nazi-occupied France to hunt down and kill Nazis before the main Allies troops arrive and also if feasible, assassinate the Fuhrer.  Starring the likes of Brad Pitt, Eli Roth, Michael Fassbender and Christoph Waltz, the movie will be remembered specifically for Waltz's Academy Award-winning performance as Colonel Hans Landa AKA The Jew Hunter which catapulted him into Hollywood stardom.
Reservoir Dogs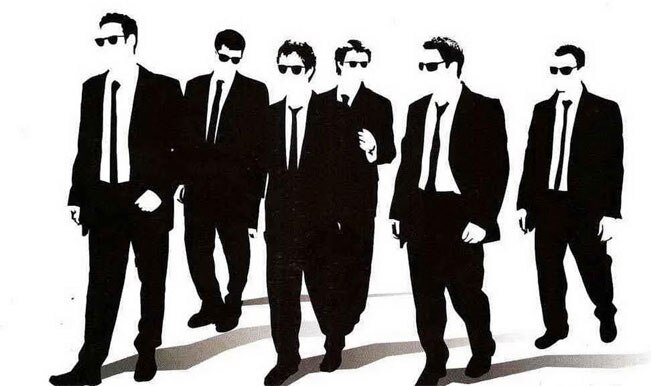 Tarantino's debut movie was considered to be 'the greatest independent film of all time' when it released, Reservoir Dogs contains many of the elements we'd go on to see in future Tarantino movies – extreme violence, pop culture reference, swearing and of course the classic Tarantino hallmark – the non-linear storyline. The movie's heist plot became the go-to story for many Hollywood flicks and was even copied in Bollywood in the multi-cast Kaante, which Tarantino actually considers the best rip-off!
Kill Bill: Volume 1 and 2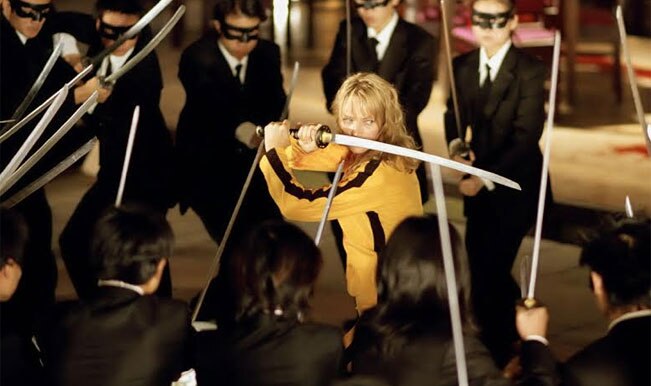 If anyone looks closely, they will realise that all of Tarantino's movies pay homage to various movie genres (Tarantino spent years in a movie parlour) and this time it was Japanese manga, girls with guns and rape and revenge. Uma Thurman plays The Bride, a former assassin whose wedding party is destroyed by her old colleagues. Lying in a coma for four years, she suddenly awakens to find that she is has been continually raped by a hospital worker and also offers the same service to others.
Deathproof
One of the Tarantino's more indulgent movies, the film is about a psycho stunt man who murders women and makes them look like accidents. A tribute to exploitation movies, muscle cars and other such films from the 70s, the film was part of the Grindhouse Double Feature which also included Planet Terror. One of Tarantino's more bizarre creations, this movie still appealed to those with a taste for blood, gore and sex – onscreen!
So will The Hateful Eight top these movies? It's hard to tell but with Tarantino you never know, he seems to just get better and better with age!
Loved our articles? For more follow India.com on Facebook, Twitter and Google Plus.