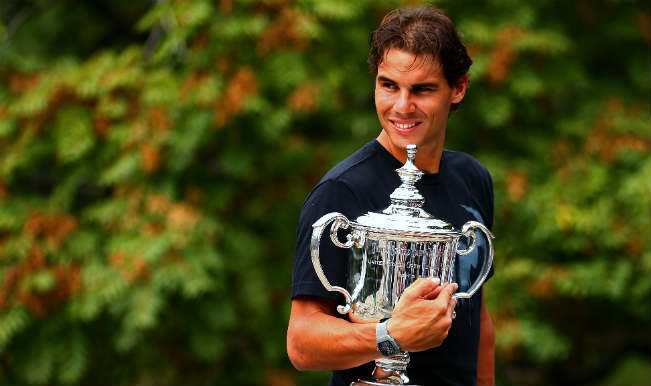 Rafael Nadal who is playing to defend his French Open title for the fifth successive times turns 28 today at Roland Garros. Rafael Nadal Parera or simply Rafa, born on 3rd June, 1986 is one of the most impressive players at present and managed to establish among the all-time greatest players in the tennis history. Rafael Nadal with 13 grand slam titles has several records and accolades against his name. One of the fiercest competitors on court, Nadal remains to be the humble man off it on the ATP tour. We take a look at 11 interesting things about the man from Manacor, Mallorca, Spain or the King of Clay.
1. Rafael Nadal was born on 3rd June, 1986 in Manacor, an island in Spain to Sebastián Nadal and Ana María Parera. He resides with his family in a five-story apartment building in their hometown of Manacor, Mallorca. When he was young, his family turned down an offer to train at an elite Barcelona academy because they thought it would affect his studies.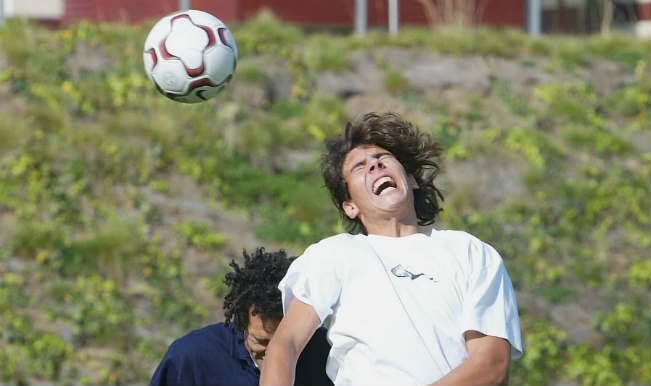 2. Rafael Nadal had a liking for both football and tennis. His uncle Miguel Ángel Nadal was professional footballer, who played for RCD Mallorca, FC Barcelona, and the Spanish national team. While his other uncle, Toni Nadal who is also his coach introduced him to tennis and intensified his practice and love towards the game.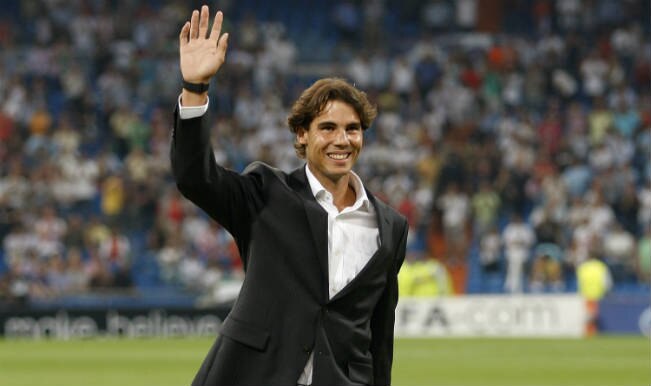 3. Rafael Nadal achieved a rare feat after he won the French Open title in 2005 with his victory over Mariano Puerta at the age of 19. He was not only the youngest player to accomplish this in more than 20 years but also became only teenager after American Pete Sampras to win as a teenager. Sampras won US Open at the age of 19.
4. Rafael Nadal is the only tennis player apart from Swedish great Mats Wilander in the history of game to have won the Grand Slam titles twice on three different surfaces. Rafael Nadal has won Wimbledon, US Open and French Open title twice i.e. grass, hard and clay court.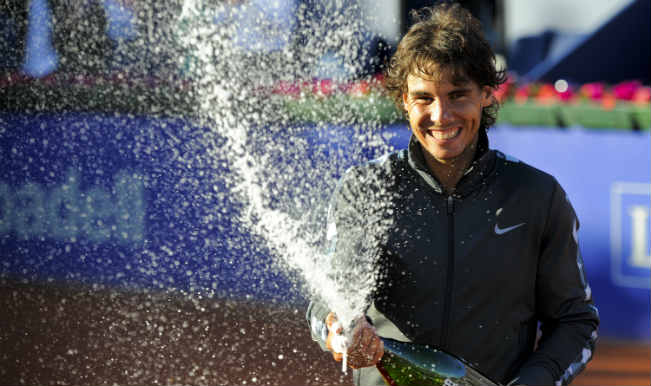 5. Rafael Nadal became the seventh player to win Career Grand Slam after he won the US Open 2010. He also became the second player after American tennis legend Andre Agassi, to complete the singles Career Golden Slam after he won the 2008 Olympic gold medal in singles.
6. Rafael Nadal had a great year in 2008 where he not only won his fourth French Open title but also won Wimbledon for the first time after being finalist twice before in 2007 and 2006. He defeated Roger Federer in a 4-hour, 48-minute match, 6-4, 6-4, 6-7(5), 6-7(8), 9-7 in the longest Wimbledon final in history. Nadal also went on win the Olympic Gold medal at Beijing, becoming the first ever top-5 player to win the Gold medal in the Open Era.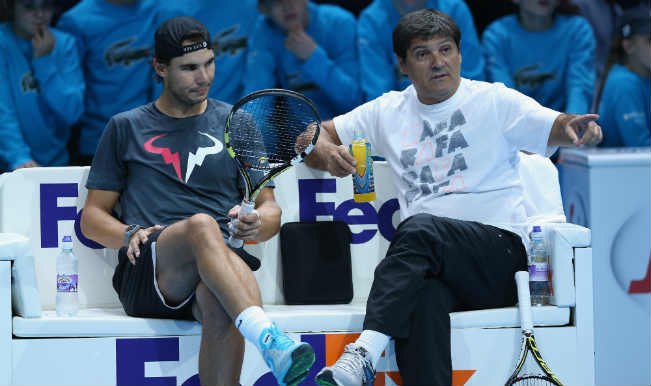 7. Rafael Nadal is left-handed tennis player but he is right-handed when comes to writing. He was made to play left-handed by his uncle-cum-coach Toni Nadal because of the advantage in playing shots. Toni Nadal has been professional coach of Nadal since 1990.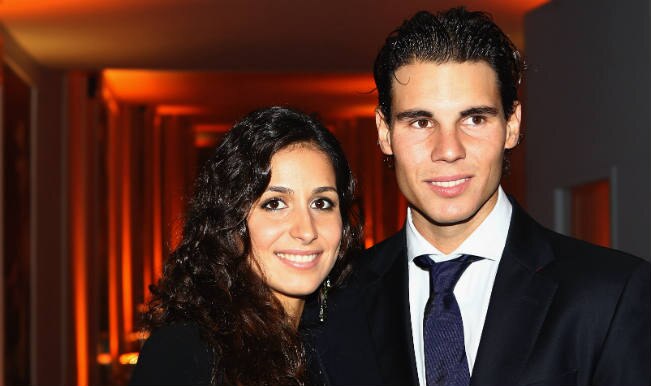 8. Rafael Nadal is extremely close to three women in his life – his mother Ana María Parera, his younger sister Maribel Isabel and his long time girlfriend Maria Francisca Perello or Xisca Perello. He is so close to his younger sister that Nadal calls or texts Maribel 10 times a day! As for his girlfriend, Xisca was Maribel's best friend before becoming Nadal's girlfriend. The two have been dating since they were teenagers.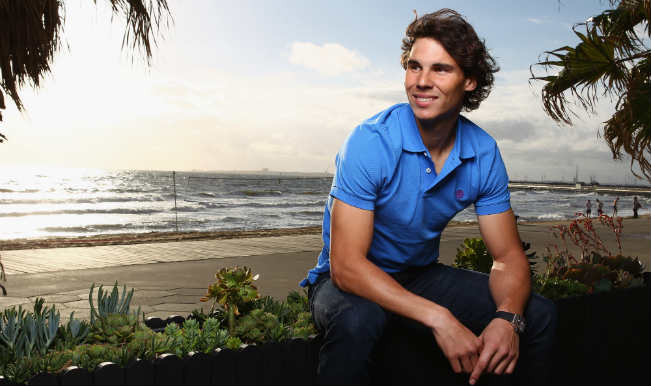 9. Rafael Nadal loves chocolate cookies, scared of riding bikes and thunderstorms. The World No. 1 prefers to sleep keeping the lights on! Goku from Dragon Ball was Rafael Nadal's favourite Japanese anime during his childhood days. Nadal used to run home to catch Goku in action.
10. Rafael Nadal started Rafa Nadal Foundation after coming from his visit from India. He could feel the plight of underprivileged kids back in the country. He along with his mother Ana María Parera who is also the president of the foundation started it in 2007. The foundation has three active projects in India and Spain.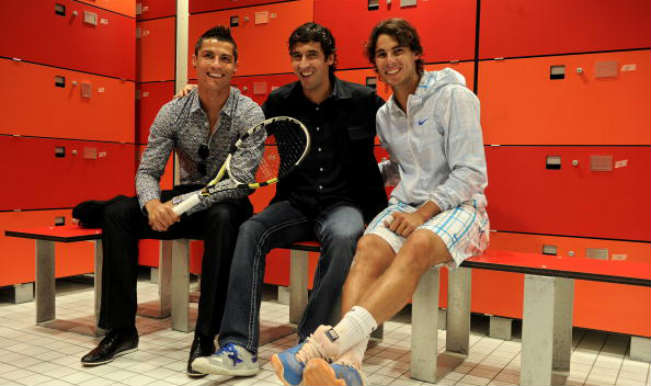 11. Rafael Nadal is an avid football fan and supports Real Madrid FC. His uncle Miguel Angel Nadal played for the rival side Barcelona for eight years. Rafael Nadal along with girlfriend was recently seen pictured with Spanish football player Fernando Torres Llorente and his girl friend Maria Lorente. He also supports RCD Mallorca.
Hail King Rafa for more achievements and wishing him a great birthday.