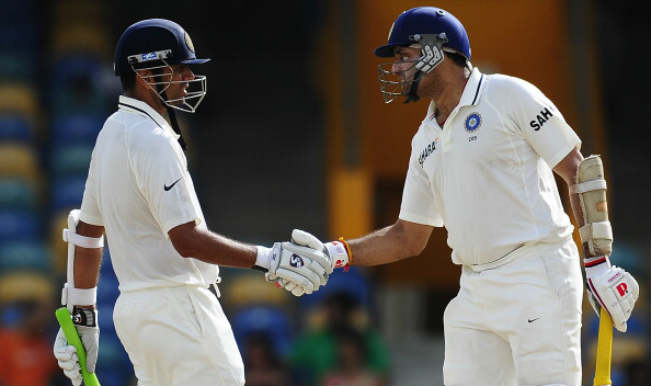 Rahul Dravid 'Mr Wall' of the Indian Cricket team played an anchor role along with another batting supremo VVS Laxman against the mighty Australians on 14th March, 2001. It has been 13 years since that unforgettable partnership in the Kolkata Test where the two legends produced an unbelievable play from a losing situation. Rahul Dravid had been a part of 79 100 run-partnerships in the test cricket. Today on the 13th anniversary of the great Kolkata Test match, we take a look at his career's top five test partnerships.
Rahul Dravid and VVS Laxman 376 run partnership against Australia in Kolkata Test, 2000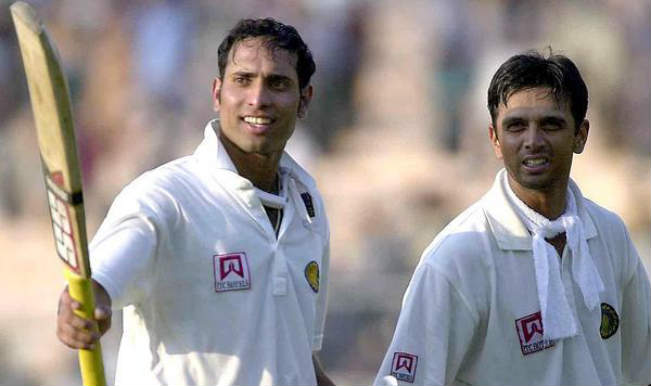 This is undoubtedly one of his best knock in the test cricket. Rahul Dravid along with VVS Laxman batted for more than hundred overs to lead India to a historic 170 runs victory in the Kolkata Test from a follow on situation. Laxman scored 281 while Dravid made a fine 180 runs.
Rahul Dravid and Virender Sehwag 410 run partnership against Pakistan in Lahore Test, 2006 
No wonder everything looked fine and in control when Rahul Dravid was around at the cricket field. In the absence of a specialized opening batsman against Pakistan in the 2006 tour, Rahul Dravid partnered with Virender Sehwag to share a monstrous 410-run partnership in the Lahore Test. Rahul Dravid scored a 128 not out while Virender Sehwag scored 254 runs.
Rahul Dravid and VVS Lakshman 303 run partnership against Australia in Adelaide Test, 2003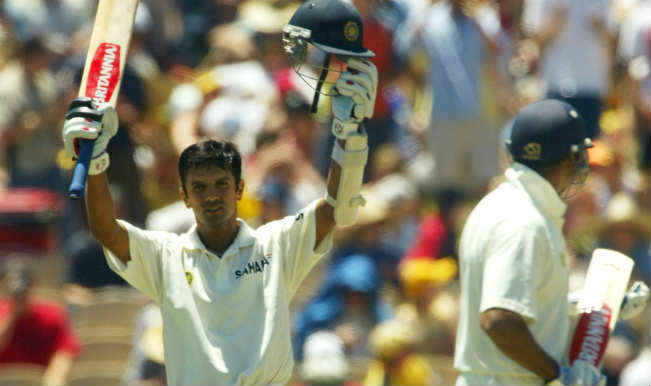 Dravid-Laxman stitched a 303 run partnership to steer India to win against the mighty Australians in their own den at the Adelaide Oval in 2003. Rahul Dravid made 233 while Laxman scored a knock of 148. If the first innings score was not good enough, Dravid hit a brilliant 72 runs in the second innings to guide India home.
Rahul Dravid and Sachin Tendulkar 150 run partnership against England in Headingley Test, 2002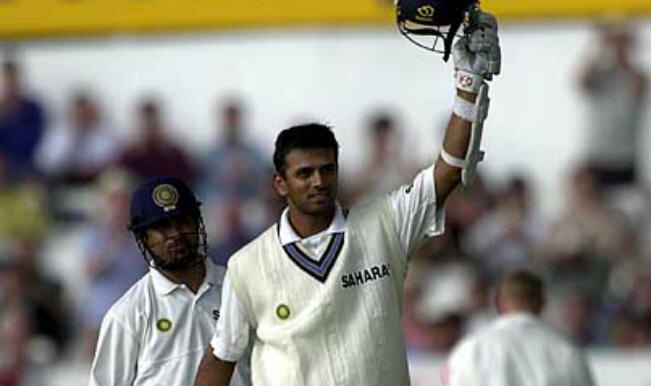 Playing against the English side in the 3rd Test Match at the Headingley in Leeds, both the batting giants of the Indian cricket team played their role to level the series. Sachin Tendulkar and Rahul Dravid shared a timely much require partnership to give India an innings win over their English opponents. Dravid scored 148 while Tendulkar made 193 runs.
Rahul Dravid and Gautam Gambhir 314 run partnership against England in Mohali Test, 2008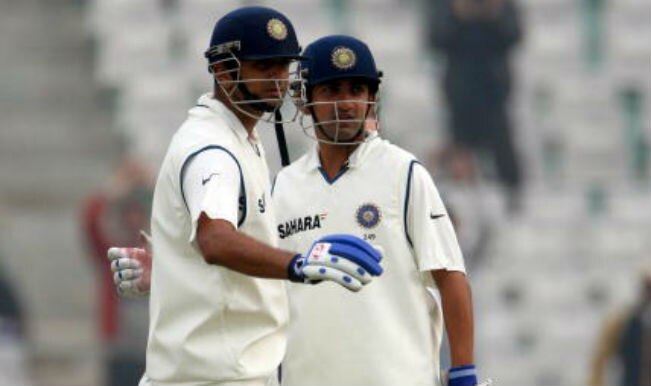 In the 2nd Test match against England side in 2008 at the Mohali, Gautam Gambhir and Rahul Dravid made a record 314 runs. Gautam scored 179 runs as Dravid made a patient 136 runs in the first inning of the match. The match resulted in a draw.
Rahul Dravid has been involved in several big partnerships be it century or a four-hundred run stand, Mr Dependable has always been there for India in the crisis situation. We hope the great man returns as the coach of Indian team and motivate the current crop of players.