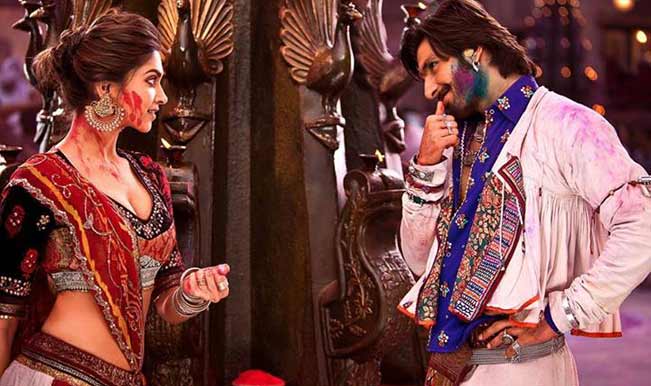 No matter what festive season it is Bollywood industry is always very keen of bringing the festivities on screen. So when it comes to the festival of colours, Holi they celebrate it even more pompously. The musical rendition and the vibrant visuals of the songs bring out the whole festive mood to an all new level. Many songs have become successfully popular since it captures the festive spirits. On the occasion of Holi you can surely get to hear these songs blasting from loudspeakers in every nook and corner. (ALSO READ : Holi special 2015: Hot Randeep Hooda and sexy Nandana Sen go colourful in a sensual way! (Watch Video))
So this Holi let's take a look at the festive season through Bollywood songs.
Rang Barse
No one would be there who hasn't swooned with a handful of bhang to the song Rang Barse. The song features Big B ,Rekha, Jaya Bachchan and Sanjeev Kumar. And the song has been sung by none other than the star himself Big B.
Holi Ke Din
This song from Sholay is perhaps the best holi song in Bollywood amidst the power packed couple Dharmendra-Hema Malini.The foot tapping number oozes out the chemistry between the two. This one is also the most popular amongst people during the festival of colours.
Aaj Na Chhodenge
From the super hit movie this song features Rajesh Khanna and Asha Parekh.Do check out their flirty chemistry in the song!
Aare Jaa Re hat Natkhat
The Holi fad can never be complete without this memorable song. This classic number has Sandhya's dance gracefully set to the song both as a boy and girl is the highlight of the song.
Holi Khele Raghuveera
The Big B and Hema Malini song from Baghban was a super hit in those days. With Big B in mischievous mood splashing colours with the whole family is indeed the most colourful song. You can't wish Happy Holi to your loved ones without hearing this song in the background.
Soni Soni
This song from Mohabbatein featuring Shahrukh Khan along with his three students Uday Chopra,Jugal Hansraj and Jimmy Shergill trying to woo their respective lovely ladies. This is a fun and catchy number with lovely and peppy lyrics, just for the colourful occasion.
Koi Bheege Hai Rang Se
The song has Juniour Bachchan trying to imitate his father's previous Holi hits. Although Mumbai se Aaya Mera Dost wasn't a hit,this song starring Abhishek Bachchan and Lara Dutta was popular for the earthy song.
Do Me A Favour Lets Play Holi
This song from Waqt has Priyanka Chopra and Akshay Kumar dancing to a very crazy track sung by Anu Malik and Sunidhi Chauhan.
Chhan Ke Mohalla
This song from Action Replay with a retro spin off on the plot starring Aishwarya and Akshay Kumar is a fun peppy number. The sets also had a vibrant look to it with amazing shades of pink and violets it's a treat to your eyes.
Balam Pichkari
This one from Yeh Jawaani Hai Deewani is the coolest and hippest Holi song ever.Although the movie had nothing to do with the festival and the movie released nowhere during the festival yet to add colours this song was somehow incorporated into the movie. The catchy lyrics are sure to grip you and Deepika and Ranbir look amazing in this colourful number.
Lahu Munh Lag Gaya
The ever so stunning actress Deepika Padukone alongside Ranveer Singh stars in this ultimate sensuously shot romantic song playing with colours elaborately in typical Gujrati backdrop.The song and the visuals are amazing.