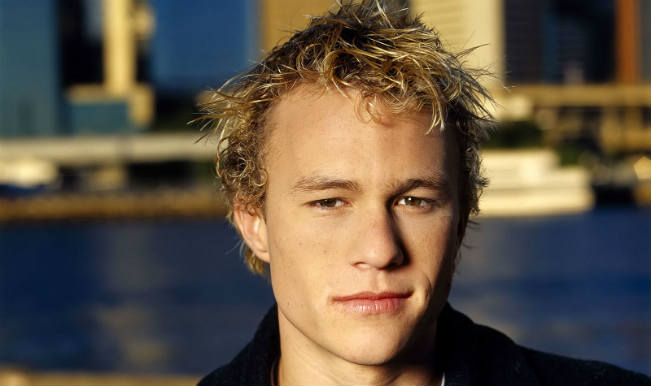 He won millions of hearts as the Joker in The Dark Knight and enormous critical acclaim for his portrayal of Ennis Del Mar in Brokeback Mountain. He is of course Heath Ledger. Born on April 4, 1979, the late actor, who died at the young age of 28, on January 22, 2008, would have turned 34 today. as we remember this legend, here are seven interesting facts you probably did not know about this Joker.
Joker's Diary
While preparing to play the Joker in the Batman Series, Dark Knight, Ledger prepared a diary, writing about everything that the Joker finds funny like Blind Babies, AIDS, injured doctors, etc. this list was inspired from writer Grant Morrison's lesser known book, The Clown at Midnight.
The story behind his name
Heath Ledger has a sister named Kate Ledger. They were both named after characters in the famous novel "Wuthering Heights".
Peter Pan
Ledger' first acting experience was at the age of ten. He a[[eared in a production of 'Peter Pan' hosted by a theatre company in his area. This was the first boost he received towards perusing acting and he later on shot to fame after a lot of hardships, in 1999.
His Struggle
Ledger left his home at the age of seventeen, with 69 cents in his pocket to try and pursue his acting dreams in Sydney. His first – very small role – was in the low-budget Aussie movie Blackrock in 1997.
The year he entered Oscars
In 2005 Heath Ledger had three of his films appear in the Venice Film Festival. They were Brokeback Mountain, The Brothers Grimm and Casanova. He receives his first Oscar nomination in the same year for Brokeback Mountain.
The history behind becoming the Joker
Heath was set to star in Baz Luhrmann's epic Australia, but pulled out, letting his friend Hugh Jackman have the role instead. The reason Heath quit? To play The Joker in The Dark Knight.
Posthumous Awards
Ledger, who died when The Dark Knight was in the editing stages, received the Academy Award for Best Supporting Actor, a Best Actor International Award at the 2008 Australian Film Institute Awards (for which he became the first actor to win an award posthumously). He also received the Best Supporting Actor at Golden Globe as well as BAFTA.