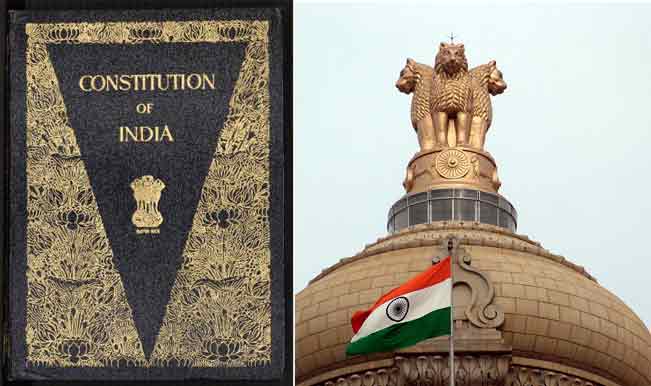 The main reason we celebrate Republic Day on January 26 is to commemorate the day the Indian Constitution came into force. Here are 5 fun facts about that you didn't know about it:
It's the longest in the world!
Oh yeah, the Indian constitution is the longest constitution in the world with 44 articles, 12 schedules and 94 amendments. In comparison, the American Constitution is the shortest in the world – lazy buggers!
It takes the best aspects of other countries' constitutions!
Our leaders took the best bits from constitutions around the world. The concept of Liberty, Equality and Fraternity is from the French constitution, the Five-Year Plans from the USSR constitution, the socio-economic aspects from the Irish one and Supreme Court's functioning from Japan! It also borrowed heavily from England's constitution.
It was handwritten in English and Hindi!
The entire constitution was handwritten in both English and Hindi instead of being typeset or printed and the original copies are kept in special helium-filled cases in the Library of the parliament.
It took a long time to write!
It took the Constituent Assembly two years, eleven months and seventeen days to draft the Indian Constitution after the drafting committee submitted it to them.
BR Amdedkar was the Chief Architect of the Constitution
Ambedkar played a major part in drafting the Constitution which covered a wide range of guarantees and protections which included a lot of civil liberties including the freedom of religion, the abolition of untouchability and outlawing of all forms of discrimination. India.com wishes you and all Indians a very Happy Republic Day. For more articles, check out our Republic Day Section.