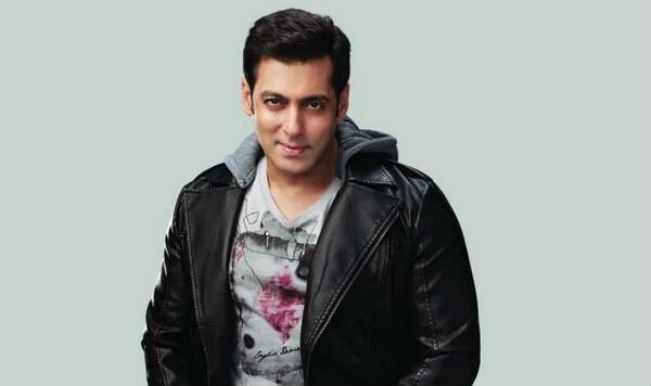 Salman 'Dabangg' Khan has been doing films for over 25 years now now and he has given multiple hit films and featured in several hit songs over the years.Be it the topless Oh Oh Jaane Jaana that became the something of a youth anthem with the sports bike entrance adding extra charm to the video or the happy-happy family movies like Hum Aapke Hai Kaun where he shoots a gaenda phool at Madhuri Dixit's bum which was treated as innocent flirting during a special ladies programme. You can either love Salman or hate him, but you just cannot escape his presence.
Let's take a look at some of timeless songs that you won't make you change the channel when it starts playing on the radio.
Oh Oh Jaane Jana

Salman coming topless on a Suzuki sports bike while Kajol waits the arrival of her lover was somewhat a revolution of the age with the song becoming popular and now a timeless classic.
Didi Tera Dewar Deewana

The Prem character phase saw some of the best goodie-goodie images of Salman on the silver screen with this peppy number. Madhuri Dixit and other women mock Salman while Salman and his friends are peeping from the kitchen when Salman can't control himself and joins the song to stop the mockery. A great family entertaining movie and special mention for the song.
Mere Rang Mein

A cheesy song that somehow you just can't hate despite the strange character portrayal of Salman and Bhagyashree with bivlical music and a weird set as the backdrop.
Tere Naam

The epic love story of a goon who falls in love with a simple homely girl and the torture that he has to go through is later shown in the film while this romantic song shows Salman sporting a middle partition hair style.
Dekha Hai Pehli Baar

This timeless classic from Saajan may have been mocked a lot in school but the chemistry between Madhuri and Salman was the stuff designed in the heavens.
Teri Meri (Bodyguard)

This controversial love story between a rich girl and her bodyguard is shown very delicately in the film but there are no holds on the show of emotion in this hair raising song.
Aankhon Ki Gustakhiyan

Salman and Aishwarya may have had good chemistry as a real life couple in the past but the chemistry and flirting in the song while being surrounded by her reel life extended orthodox Gujrati family is fun to watch and a good song to relax to.
Saathiya Yeh Tune Kya Kiya

The 'la la la la' start is iconic to the song that SP Balasubramaniam and Chitrachurned out. The wonderful song features Salman and the now lesser known Revathi as they make an amazing combination.
Tumse Milne Ki Tamanna Hai

Another Saajan song makes it to the list of all time great songs featuring Salman Khan, Tumse Milne Ki Tamanna Hai perfectly captures the anxiety of Salman and Madhuri as they wait to meet each other.
Pehla Pehla Pyaar Hai

The Mandolin which Salman sports throughout the fim starts the song sequence as Salman and Madhuri enact some cutesy romance scene in the kitchen and near their swimming pool with some Shiamak Davar style contemporary steps. Salman is touched by Madhuri waiting up for her despite it being very late to serve him dinner after Salman returns from work and despite being at work all day, he has a peppy dance with Madhuri.
Oodh Li Chunariya

Another song from Pyaar Kiya Toh Darna Kya, Salman wears loose fitting what looks like Afghani attire and dances with Kajol near the edge of a cliff singing words of motivation to each other having taken the plunge of lauuuu.
Tadap Tadap Ke

This sad song featuring Salman and Aishwarya, has Salman walking out of Aishwarya's house after being disbanded for the crime of falling in love by Aishwarya's father and Salman's music teacher. The symbolic song has Salman wandering around sand dunes to portray how his love has left his life in tatters.
Humko Malum Hai

A comic take on the sorrows of love and the highs and lows of love. Salman and Preity elope and live a happy life but Slamna has to leave his home for the sake of his career but returns defeated to an empty home and his life to be shattered to a whole new level in the next song. This song that last over 8.5 minutes is a ballad on love.
Sau Dard Hai

The film Jaan-e-Mann may not have caused a stir at the box office but this song has helped many lovers who have been defeated in love recount their lost loved ones leaving them short of dehydrated. This song can leave even the happiest man feeling all of the sorrows of love but its great song on sacrifice and being able to see your loved one happy even if they can't be with you.
Tu Hi Toh Meri Dost Hai

If you haven't seen the film then the video looks like a modern interpretation of Taal with the musicians all over the place. This romantic song has Salman trying to woo Katrina, its good relaxing watch.