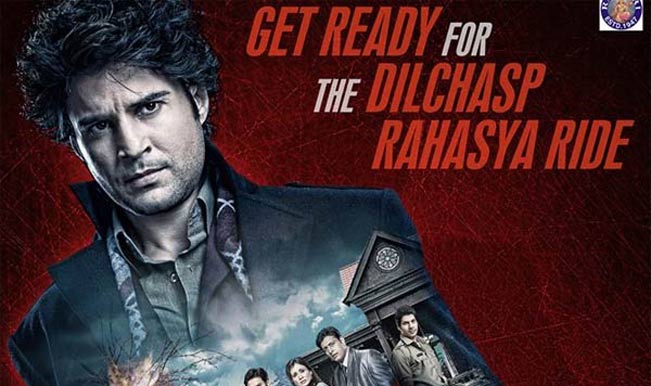 Rajeev Khandelwal is back, and this time, for the first time, with a movie that is not rated A. Time to celebrate? We think not! While his fans all around might enjoy his presence on screen, there is a certain point after which that charming actor cannot save you from the movie's actually concept, which is basically childish. (Read: Samrat and Co Movie Review)
With the initial trailer, Samrat and Co gave high expectations to many, looking promising and different, and an Indian attempt at Sherlock, but the movie does not meet the expectation, it does not even reach the first stair. Here are 5 reasons why you should not watch Samrat and Co.
1- The Disprin Effect
While you might be all excited in the beginning of the movie, by the end you will walk out with a headache for sure. The basic idea behind this movie surely seems to be to increase the sale of Disprin!
2- IQ
With the lead character being portrayed as an extraordinary detective with an excellent IQ and as the movie portrays is a 7th sense of observation, this movie might actually lower your IQ. With a predictable story line and climax, the time spent thinking about the mystery of this movie might have a vital effect on your intelligence quotient so beware!
3- Questions
If you are the intruding person who questions everything, this movie is not for you. Infact it is not for any human with a questioning brain. With senseless leads that give rise to millions of doubts on you decision of watching this movie in theatre! like a basic question as to how a Mumbai based detective remembers the map of Shimla. While the director tried to replicate the Sherlock quality of remembering maps, he forgot that Sherlock stayed in London and knew the same place! Duh!!
4- The Sherlock fan club
Love the Sherlock movies and the brilliant work of Sir Arthur Conan Doyle? This movie might just make you hate the production house, the actors, the director, the theatre, the popcorn, the Pepsi, the seat you are sitting on, the person who gave you the idea to watch the movie, the world. so basically just give it a miss and go watch the Sherock season again if you want mystery and suspense and a good plot.
5- Direction
If the direction of movies matter to you and you cannot bear to watch a scene where the background screams "I Am A Set And Not A Real House" this movie is not for you. With a major part of the movie shot on a stationary set that is distinctly visible, this movie does not even give you a good look at the beautiful city of Shimla! The camera gives a blurry effect, which might have been an effort by the director to make it look mysterious, but only makes you wonder about the quality of the camera used!
(Disclaimer: This article is high on Sarcasm and Cynicism, it also portrays the truth quite bluntly and is not recommended for the easily offended people.)