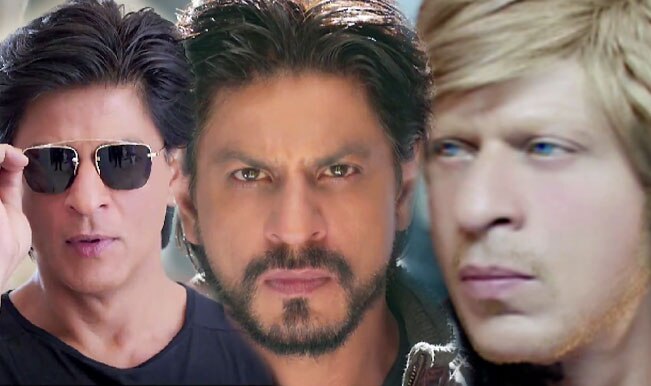 With the release of Happy New Year trailer on August 14, one could not help noticing the various looks sported by King Khan! One always expected it to be one gala affair for Shah Rukh Khan as he collaborates with his friend and director Farah Khan after a gap of 7 years.  The trailer that has become a talking point in the tinsel town and fans, one could not help noticing the various looks Shah Rukh Khan has sported in this over the three minutes long trailer! From the sexy stubble to charming clean shaven look, we bring to you the stylish looks of Badshah Khan:
1—Shah Rukh Khan in the opening sequence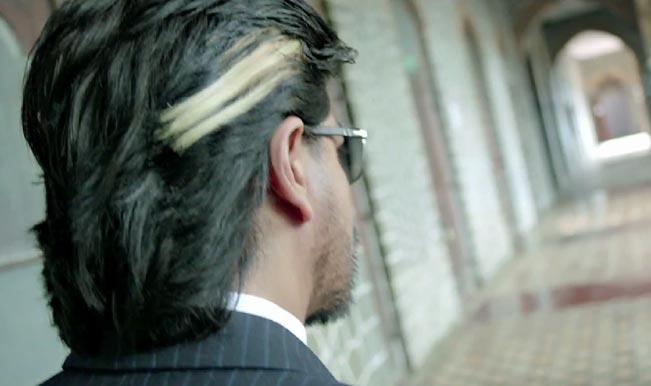 The much discussed golden hair streak that everyone has been gushing about is for all of us to see in the very opening scene. In this Don 2 inspired scene, Shah Rukh Khan gives a monologue about winners and losers, but the thing that caught our eye was the golden streak, which looks completely fabulous. He can pull off anything without much fuss, and still look so stylish.
2—Shah Rukh Khan sporting stubble (more than stubble actually)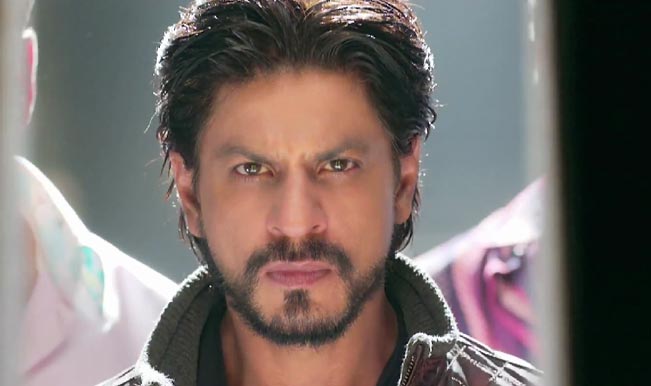 One word to describe Shah Rukh Khan's first look of the Happy New Year trailer – Hot! Shah Rukh Khan looks smoking hot as he sports sexy stubble. We have seen him in stubble before but on screen, he brings back this amazing look by carrying it off oh-so-stylishly!
3—Shah Rukh Khan Movie and no smooth clean shaven look. Just Not Possible!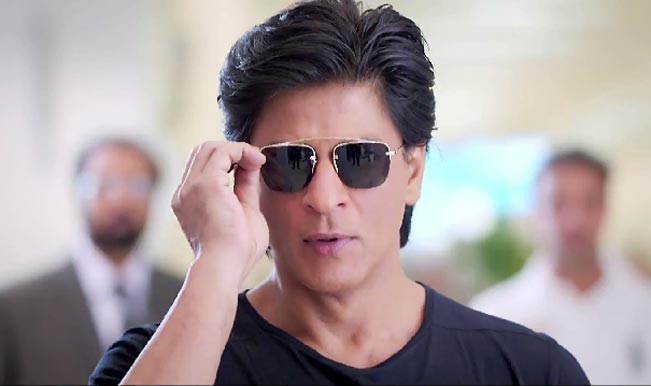 He makes you go week in the knees as he stretches his arm – EVERYTIME. But he ensures he is the romantic lover boy and sports a chocolate boy lover look by going with a complete clean shaven look. With those black and blue aviators, he comes across as your dream romantic love-interest.
4—Shah Rukh Khan and his Uber cool look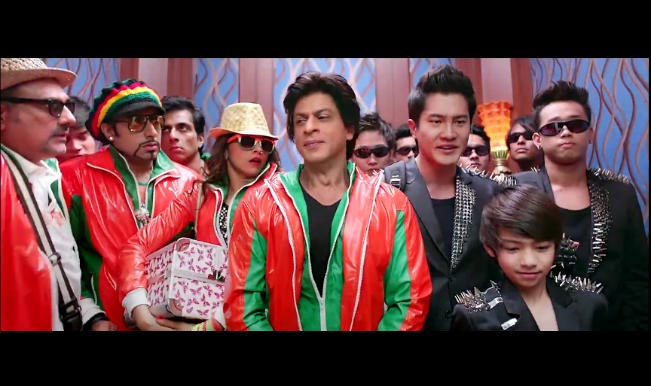 Wearing a hat, clean shaven, flashy jackets and aviators – we present you the super stylish Shah Rukh Khan look in Happy New Year. All these get-ups are usually seen during his participation in World Dancing Competition sequences where you come across as relatively fashionable SRK.
5—Shah Rukh Khan as bleached, dyed and blue-eyes boy. Literally!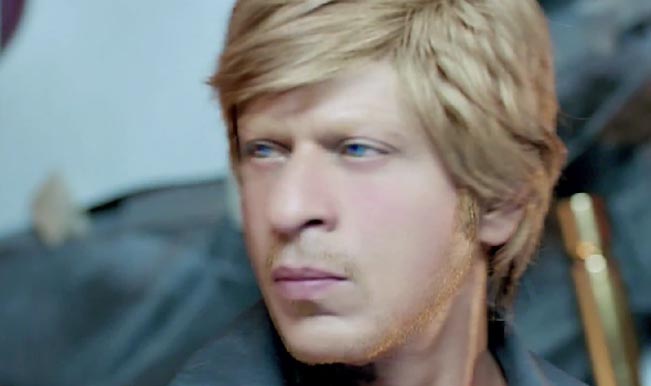 This particular scene is not more about Shah Rukh Khan's style but about his disguise. In this sequence we see a disguised SRK who still manages to look effortlessly sexy!
The trailer of Happy New Year may have been a bit of downer but full points to Shah Rukh Khan who once again proves why he is the Master of All Trades. And in this case, he is the Super-Stylish Master of Looks and Disguise.