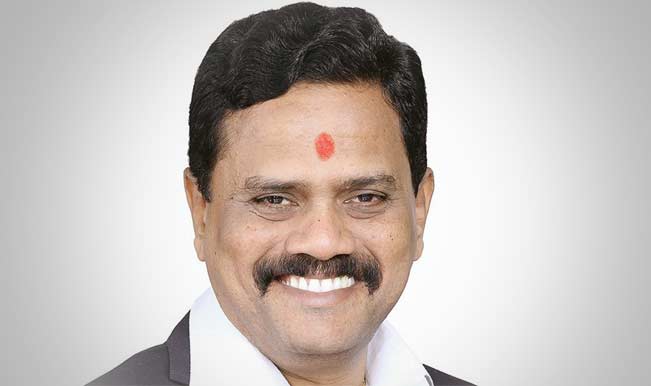 Rajan Vichare, a Shiv Sena MP from the Maharashtra's Thane constituency was caught on camera force-feeding Arshad Malik, a Muslim worker of Maharashtra Sadan who was observing his fast. The Shiv Sena MPs were not happy after the food served to them was non-Maharashtrian. Footage's emerging showed how Vichare force-fed the young employee. We dig into the past and bring to you some details of the accused Shiv Sena MP Rajan Vichare:
1. Rajan Vichare has been associated with Shiv Sena since his childhood days and in 1985 became the fulltime Shiv Sena worker.
2. Vichare who completed his SSC from M.H. High school in Thane and then HSC from Faculty from Somiya College was fervent follower of late Anand Dighe.
3. Vichare who was Mayor of Thane Municipal Corporation in 2006, according to his personal website has served in various other capabilities starting from Shivsanik, Shakha Pramukh, Corporator and Standing Committee chairman.
4. In 2009, he became an MLA and according to his Lok Sabha election affidavit, Mr Vichare, his wife and their two daughters have properties worth Rs 9.85 crores.
5. The Shiv-Sena member is already known for his erratic behaviour among his colleagues and going by his election affidavit he faces eight police cases.
6. The charges levelled against him range from rioting to intentional insult. Vichare claims the cases were registered against him only after his protests regarding public grievances.
7. Vichare defeated former NCP MP Sanjeev Naik by 5,95,364 votes in the 2014 General Elections.