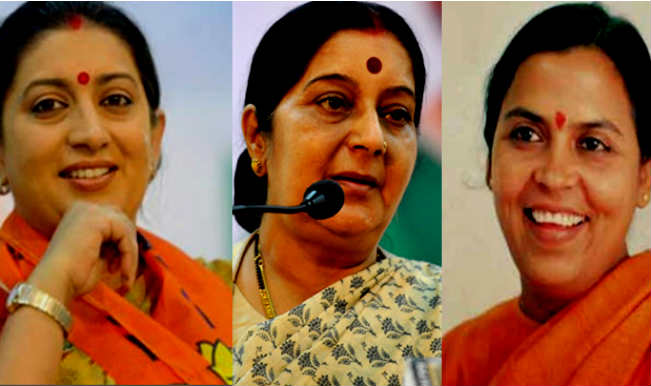 Narendra Modi has set an exemplary Union Cabinet after the historic win in the Lok Sabha Elections 2014. The 15th Prime Minister of India has not only taken some tough decisions over choosing his cabinet but also showed belief in the new talents. Narendra Modi has been instrumental in his motto of 'Minimum Government, Maximum Governance" and this can be reflected over the list of cabinet ministers. One of the many surprising and unique factors of this cabinet has been the inclusion of maximum number of female ministers including six with Cabinet rank in the 45-member Council of Ministers, which is highest ever in the history of India. We take a look at these seven women in Narendra Modi cabinet:
1. Sushma Swaraj – Minister of External Affairs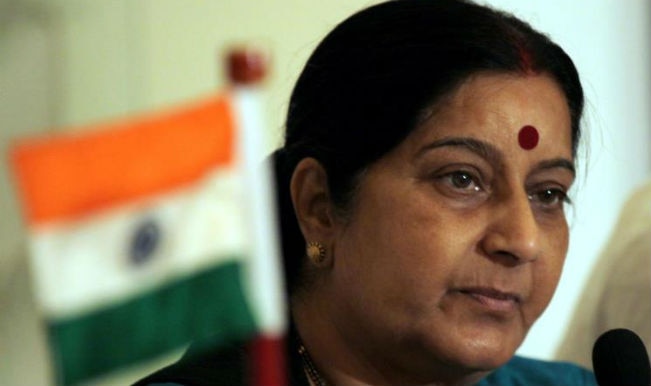 The former Delhi Chief Minister first became the member of Cabinet of Haryana when she was just 25. And in the Union Cabinet 2014, Sushma Swaraj sworn in as the Cabinet Minister of External Affairs or Foreign Minister at the age of 62.  Sushma Swaraj, a prominent name of Bharatiya Janata Party has been elected seven times as a Member of Parliament and three times as a Member of the Legislative Assembly. Sushma Swaraj won from Vidisha constituency in Madhya Pradesh. Sushma Swaraj also held the position ass the Leader of Opposition in place of Lal Krishna Advani in 2009.
2. Uma Bharti – Minister for Water Resources, River Development and Ganga Rejuvenation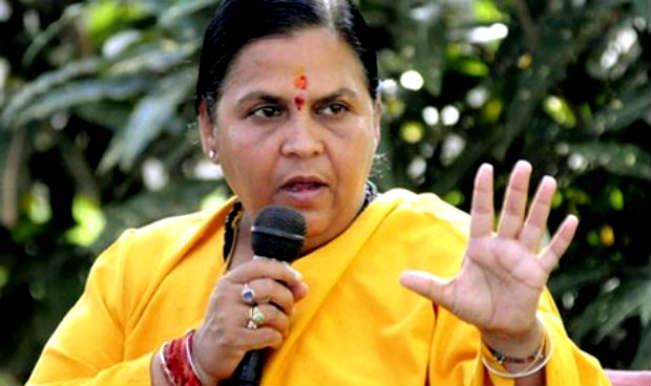 Uma Bharti, Bharatiya Janata Party's leader has been made the Union Cabinet Minister for Water Resources, River Development and Ganga Rejuvenation. Uma Bharti has held several posts during her vast political career. Uma Bharti rose to prominence in 1989 when she won her first Lok Sabha seat from the constituency of Khajuraho, and retained the seat in the elections of 1991, 1996, and 1998. She also held the post of Chief Minister of Madhya Pradesh before resigning in 2004 citing Hubli riot case. Uma Bharti She won from Jhansi Lok Sabha seat in the 2014 general elections.
3. Smriti Zubin Irani – Minister of Human Resource Development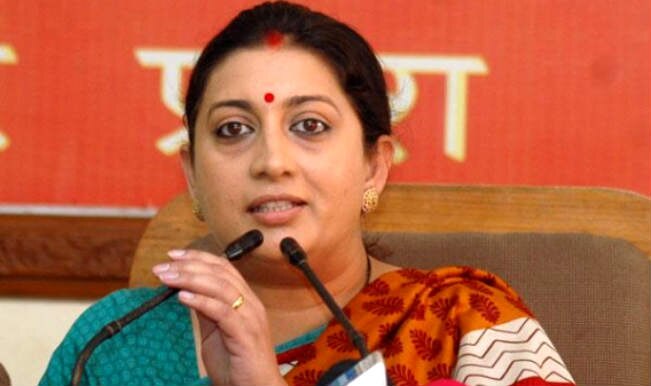 Smriti Irani might have lost to Rahul Gandhi in Amethi but she won hearts with her participation as a top notch leader with Bharatiya Janata Party. Her dedication resulted in her getting the post of Cabinet  Minister of Human Resource Development. Smriti Irani is the youngest minister at the Union Cabinet Council of Ministers at the age of 38. The story of the model-turned-actor-turned politician is nothing less than a fairy tale considering the modest beginning she had in the earlier days. There is too much debate going on over her qualifications, but one needs to know that politicians in the past with major degrees have proved inefficient.
4. Maneka Gandhi – Ministry of Women and Child Development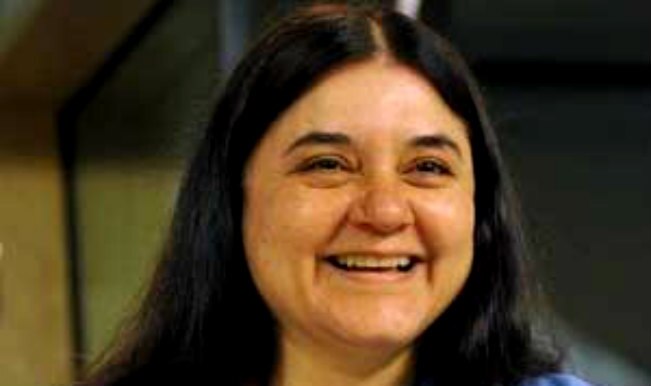 Maneka Gandhi, widow of Congress leader Sanjay Gandhi is the Indian Union cabinet Minister for Women & Child Development in Narendra Modi's cabinet. Maneka Gandhi and her son Varun Gandhi has been a part of Bharatiya Janata Party despite belonging to the Nehru-Gandhi family. Maneka Gandhi has been actively part of animal welfare, environmentalist. Maneka Gandhi won from Pilibhit in the 16th Lok Sabha Elections 2014.
5. Harsimrat Kaur Badal – Minister of Food Processing Industries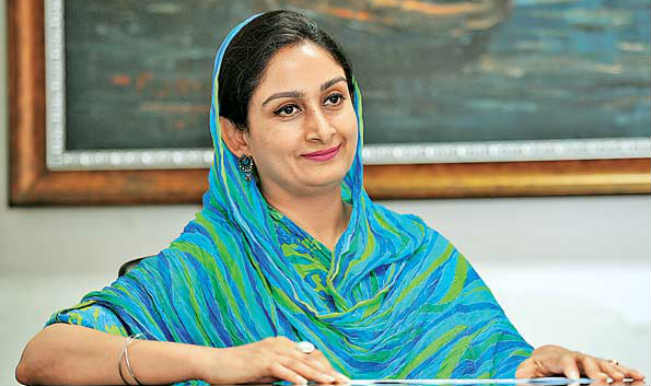 Harsimrat Kaur Badal, wife of eputy chief minister of Punjab Sukhbir Singh Badal has been made the Union Minister of Food Processing Industries. Her role will involve the development of vibrant food processing industry and also create employment in rural sector. Harsimrat Kaur Badal is is a member of Shiromani Akali Dal began her political career with 2009 General Lok Sabha elections. She defeated Congress candidate Raninder Singh by 120960 votes in the 15th Lok Sabha Elections.
6. Dr. Najma A. Heptulla – Cabinet Minister for Minority Affairs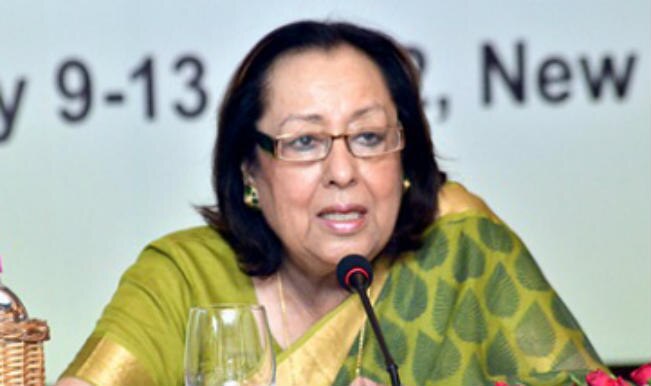 At the age of 74, Najma A. Heptulla is the oldest and only Muslim name to the  feature in the Council of Ministers of the Union cabinet. Najma has been a reconginizable face in the Indian politics as she has been former vice president of the Bharatiya Janata Party (BJP). She has also been five time member of Rajya Sabha between 1986 and 2012. She has been Deputy Chairperson in Rajya Sabha for sixteen years. Najma has also contested the 13th Vice-Presidential Elections held in August 2007 but lost to Hamid Ansari in the by 233 votes.
7. Nirmala Sitharaman – Minister of State (Independent Charge)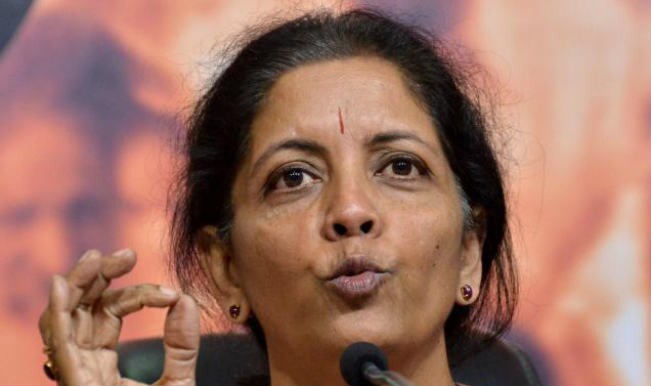 Nirmala Sitharaman is the current spokesperson of Bharatiya Janata Party under Ravi Shankar Prasad as the head. She is currently  given the Commerce and Industry, Finance, Corporate Affairs, Minister of State (Independent Charge). Nirmala Sitharaman has been a very learned women from graduating from the prestigious Seethalakshmi Ramaswami College, Tiruchirapalli in 1980 to completing her M. Phil in International Studies from Jawaharlal Nehru University. Nirmala played an important role during the Narendra Modi for Prime Minister campaign during the 16th Lok Sabha Elections.