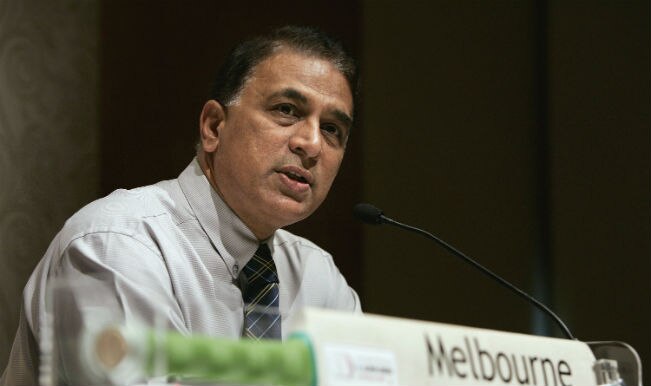 One of the greatest players of the cricketing world, Sunil Gavaskar is touted to be the next interim BCCI President and replace current BCCI President N. Srinivasan over the alleged match-fixing during IPL. If it happens, the decision is widely much in favour of the cricket as a game. The Board of Cricket Control of India has been headed by non-playing members and with the appointment of a cricketing legend as Sunil Gavaskar, it will be all in favour of the game.
We all know Little Master Sunil Gavaskar being regarded as greatest test opening batsman in the world but  today we take a look at some of the must-know things that every cricket lovers should know.
1. Sunil Gavasskar held the record of maximum 34 test hundreds for two decades before being broken by another legend Sachin Tendulkar. He had surpassed Don Bradman's record of 29 centuries.
2. Sunil Gavaskar was also the first batsman to cross the 10,000 runs mark in the test history.
3. In the year 1983, Sunil Gavaskar was personally honoured by then Prime Minister Indira Gandhi, when he equaled Don Bradman's record of 29 centuries. He achieved this feat against the deadly Caribbean attack playing home series.
4. He was named the Wisden Cricketer of the Year 1980 along with Joel Garner, Graham Gooch,Derek Randall and Brian Rose.
5. Sunil Gavaskar was also the first Indian fielder to have hundred catches against their name. This record did not include wicket-keepers.
6. Sunil Gavaskar is the only cricketer to score 4 consecutive test centuries at two venues – Wankhede Stadium and Port of Spain.
7. Along with Australian legend Alan Border and Sunil Gavaskar, India and Australia play a series Border-Gavaskar Trophy.
8. In the year 1994, Sunil Gavaskar was apoointed as Sheriff of Mumbai.
9. Sunil Gavaskar has penned four books, his autobiography Sunny Days, Idols, Runs n' Ruins and One Day Wonders.
Sunil Gavaskar is probably the most technically sound batsman in the world to take the field. Post retirement he became the commentator, author, referee and now the time has come to take the reins of Indian Cricket team in hand.