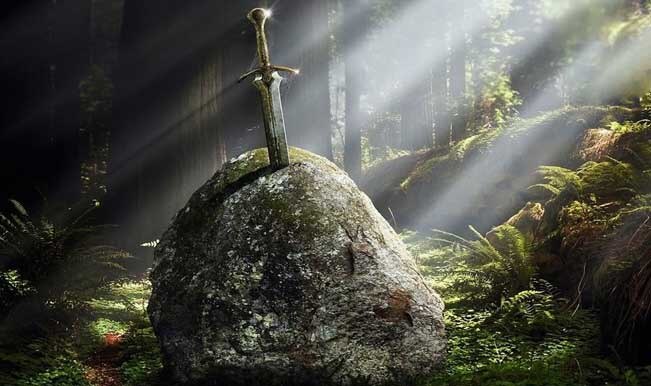 There are some weapons from mythology and history that are so famous that whether they actually existed or not is irrelevant since their names have been in human memory for ages which is excellent considering that they're inanimate objects if they ever even existed at all. Their owners were here are some of the most famous weapons that ever, or never existed:
1) Excalibur- This is probably the most legendary sword ever. It belonged to King Arthur whose existence is still debated by historians. The story of how Arthur came to own Excalibur is nothing short of odd to say the least. The story goes that there once was a sword that someone stuck into a rock claiming that only the true King of Britain would be able to remove the sword from the rock. Many strong men tried and failed to remove the sword until one day Arthur came along and pulled it out, much to everyone's surprise. That being said pulling a sword out of a rock is unlikely to make you king, however pushing a sword into a king is likely to make you rock.
2) The Holy Lance- This is the name of the spear that a Roman soldier used to pierce the side of Jesus Christ during his crucifixion to check if he was dead.  There are four different relics today that all claim to be the Holy Lance. The Holy Lance is frequently mentioned in popular culture, for example in  DC comics, Hitler's possession of the lance means that superheroes cannot interfere in the war.
3) Shiva Dhanush- This was the legendary bow of Lord Shiva which was given to King Devaraata for safe keeping. King Janaka a descendent of Devaraata decreed that any man who wanted to marry his daughter would have to prove himself by lifting the bow and stringing it (a very difficult task because of the weight of the bow). However when Lord Rama tried to string the bow after successfully lifting it, the bow broke. Rama had thus won Sita's hand in marriage.