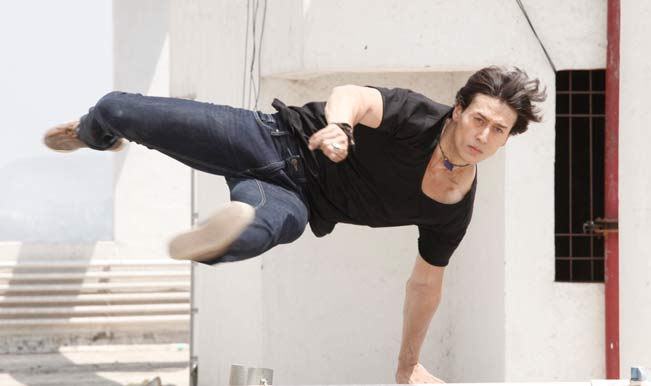 The moment you realize the lead characters name is Bablu and Dimpy – Sorry boss time to pick your stuffs and leave the theatre. Yes Sabbir Khan directed Heropanti which features Bollywood star kid Tiger Shroff and Kriti Sanon has broken all the record of portraying nuisance. Well, does not want to sound biased and harsh on the newbies but Heropanti has kind of set a milestone in its own way. This movie makes Dhoom 3, Chennai Express and Dabangg 2 list among the iconic movies. Read what makes Heropanti the ultimate failure:
1. Tiger aka Jai Shroff makes his dream debut with Heropanti. Honestly even if he would have been Jai, he was still going to look the same and act exactly the same. Not going over his rather way too slimy, unorthodox looks with those dove eyes, he acts like as if he has worked out too much and got his face muscles frozen every time he delivers the dialogue. Throughout the movies he does back-flips, moonwalks unnecessarily and bugs you.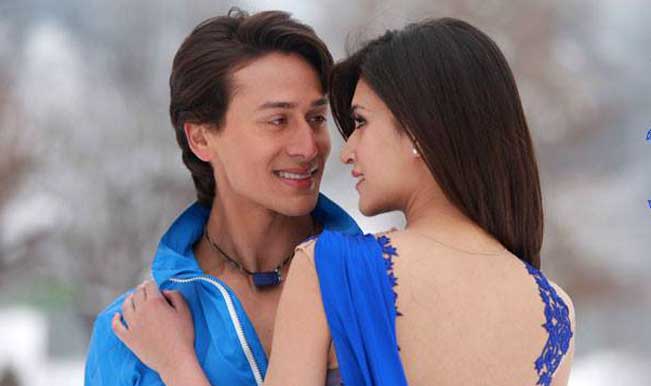 2. Sabbir Khan's ability to direct movies should have been judged when he made his debut with  Kambakkht Ishq, showing Kareena Kapoor back side in a bikini and  Sylvester Stallone  fighting with goons to save the girl. (Yes he got  Sylvester Stallone in his movies. His only achievement in his life so far). But audiences suffering from bad memory loss gave him yet another chance and this guy comes out with Heropanti. This time he does not even have Kareena or  Sylvester Stallone to save the day.
3. Something as serious as "Khaap Panchayat", honour killings, Sabbir Khan gives you a Heropanti which explains the chemical formula of how parents think when their kids run away with their lovers. Seriously! We love the idea but why all of sudden there is an actress dancing in chiffon saree in the Swiss Alps.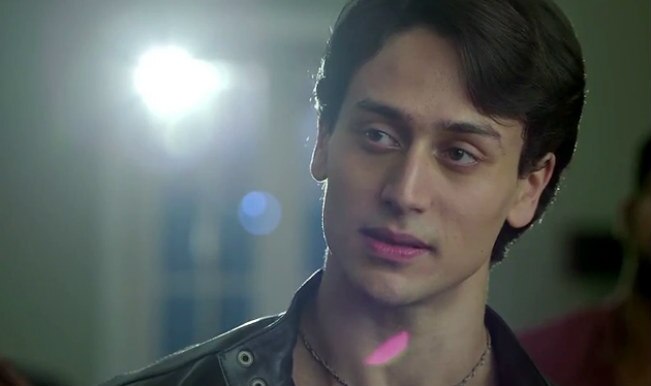 3. Heropanti  has exactly 132 dialogues, may be 135 maximum distributed among 11 characters. We could go wrong with the statistics but we are close. The one dialogue which kept on revolving from the first scene to the end credits was – "Heropanti – Sabko Aati Nahin, Meri Jaati Nahin". And all this mouthed by Tiger Shroff in real alienishh style.
4. After the interval you realize one era has passed by but the movie is still in loop. At one point of time you are back in 1990s with the hero helping his friends elope on the wedding dates. There is something called crash courses for story-telling and acting which is obviously missing from the Indian cinema industry scenario.
5. After putting my gray cells on overtime, I realized there was this one scene which had Sunil Grover who was at his best. Those five minutes were welcome change and you craved and wished he would come back with more and be the saviour of the day. But he does not. Arghhhh.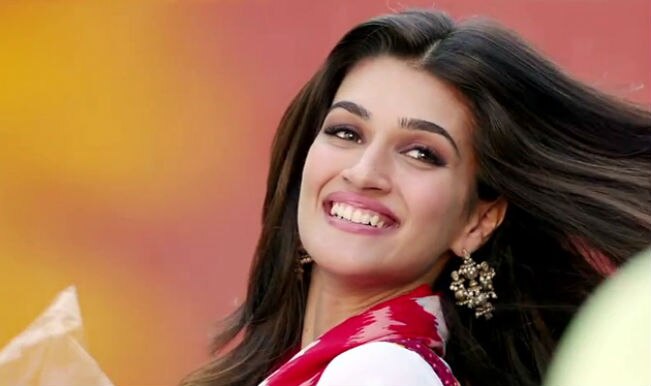 6. Kriti Sanon is pretty face with smoking hot body (Too many whistles every time she showed her midriff in her Harayani avatars) But acting is not a cup of tea and so blaming her will be too harsh.
7. Prakash Raj as the pseudo-villain cum loving father at heart is great. One thing that makes him rank as one of the finest actors in recent times is his unpredictability. But watching him cry at drop of a hat is far too stretched. He has been wasted as well.
All in all Heropanti best described in the director's language: Audience – 'Filmaking Karega?'  Sabbir Khan – "Ab Kya Karoon Sabko Aati Nahin, Meri Jaati Nahin". Did it make sense? NO!