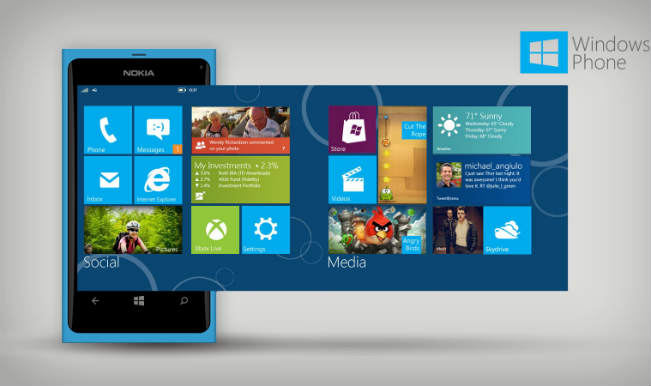 Windows has been criticized widely for now having several apps that are available on it's rivals ios and android, while it's true Windows lacks major apps like BBM and Snapchat, it still has the most crucial apps that make it fun and easy to use. If you're old and don't know what apps to download for your new Windows phone, fret not, here is a list of 10 apps we feel are necessary for the full Windows 8 experience which are available for free on the Windows Store:
1) WhatsApp
This messaging service uses the user's internet data  package or wifi and can be used to send  and receive pictures, videos, audio notes and music ( which shouldn't be done because sending music is illegal). WhatsApp is currently among the more popular apps, and since it works on all smart phones irrespective of operating system it is of communication, it's also free for the first year.
2) Facebook
This app now comes along with most phones irrespective of os, it needs no introduction.
3) Twitter
This is an extremely popular social networking site, it allows users to "tweet" messages which can be see by those who "follow" that particular user. A must have for people who like social media or think they're hilarious.
4) Instagram Beta
This is the Windows version of the extremely popular app that allows girls to upload photos of themselves making duck faces in front of mirrors, either individually or in packs.
5) Picsart
This is a photo-editing app and a  lot more. It's excellent for editing photographs and allows users not only to edit the photo itself but also add effects, text and layers to the photos, it's a must have for budding narcissists who are planning on starting their own photography page on facebook.
6) Shazam
Ever heard a song from your childhood playing somewhere, but you can't remember the name because you're really old? It's Shazam to the rescue, this app can detect a song that's playing and reveal it's name, the artist who made it and the album is from. An essential app to have if you have a bad memory or are tone deaf.
7) Skype
Ever wondered what your front camera is for? Well it's primary function is not to take pictures of you pouting, it's primary function is to allow you to make and receive video calls. Skype is one such app that allows you to do this, it's also free to use but requires and internet connection.
8) Flashlight XT
This app turns your phone into a flashlight, great in case of emergencies except of course if the emergency is that your phone has been stolen.
9) m- Indicator
This app is great if you live in Mumbai (but everything is great if you live in Mumbai) it has the local Train and Bus schedules as well as up to date rickshaw and taxi fare rates and movie timings. It requires an internet connection.
10) Truecaller
This app allows you to find out the name of the owner of an unidentified number you have received a call from, you merely have to type/ paste the number in the search box. This app requires internet. It's a great way to find out the name of your creepy stalker.