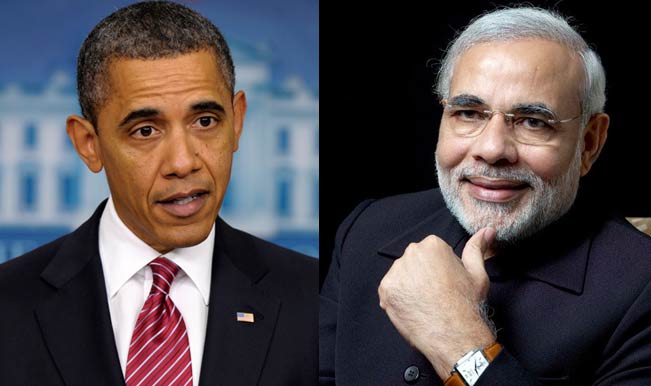 Prime Minister Narendra Modi is all set to fly to United States of America mostly in the month of September to meet US President Barack Obama. Narendra Modi will also attend the UN General Assembly and then will have a meeting with Barack Obama. If at all these meets takes place then here is the list of top ten things Modi will have a discussion on with Barack Obama.
Strengthening relationship between India and United States of America. "Together we stand, together we will be". To mend India-US ties for smooth functioning. Friendly relations not only with US but also with Japan.
Decisions about Foreign Policy.
Fight against terrorism not only needs a global discussion but also a global co-operation.
Enhanced job offers for IT sector to grow and develop in oneself.
Arrest of Devyani Khobragade Indian Deputy Consul General in New York – Both Countries mistake
Business and economy opportunities to flourish
Defense analyst and technology – help in enhancing National interest
Will definitely promote competition in Sensex, Education, health, infrastructure, eradication of poverty, unemployment, etc.
Priorities of tax and other fiscal reforms which led to development in taxation and subsidies in the upcoming budget.
Last but not the least; Modi can grab his visa at least now as it was rejected earlier.
India has lesser options than we would like to have so it's better to reform and adapt several changes and amendments on fundamental rights and duties like law on labors, employment chances, primary and secondary sectors, etc.  It will not only help in protection of certain rights but India will eventually develop and prosper. Finally, we will be able to say "Acche Din Aa Gaye".