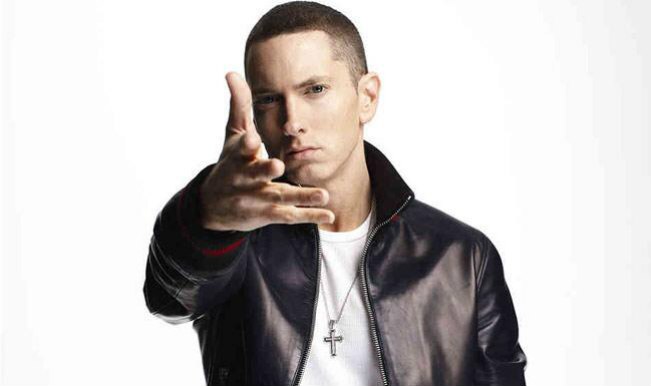 Rap is one of the most underrated genres of music out there. Most people believe that it requires no skill whatsoever which is false because that honour goes to EDM. Rap is criticized for not being in the same league as genres like rock and jazz, the truth is that some rap songs (not all) are masterpieces at bring up social issues that people tend to overlook and are not simply about hoes (not the agricultural tool), money and swearing like most people believe. There are some songs that are about life and the pain and suffering about it. Good poetry isn't dead, now it simply has a beat to it. There obviously are rappers with virtually no talent (but every genre has these sort of people) but some individuals like Eminem, Snoop Dogg and 2Pac as well as groups like NWA that are lyrical geniuses whose rhymes can give Shakespeare a run for his money. Here's a list of some of the best and most lyrically brilliant (though not always in the same song) rap songs (according to us) ever written in no particular order:
1) Evening News by Chamillionaire- This song was part of the album Ultimate Victory which came out in 2007. While Chamillionaire isn't the most famous rapper out there it doesn't mean he's any less of a talented entertainer. This song satires the American Media and their priorities. This Album also features the hit song Hip Hop Police which too is a brilliant commentary on the way rappers are targeted the media.
2) Lose Yourself by Eminem- Eminem has come up with several brilliant rap songs, and even though quite a few of his songs are about homicide and rather indecent behaviour he has a good number of extremely meaningful songs as well such as Not Afraid, Rap God and of course Lose Yourself which is arguably his best work. The song was part of the movie 8 mile and released in the year 2002, it's about Eminem's personal struggles.
3) F*@k  tha Police by N.W.A- The rap group N.W.A which comprised of Dr Dre, Ice Cube, MC Ren, Eazy-E and DJ Yella. The song was released in 1988 (a few years before the L.A riots) and talks about how young black men were picked on and harassed by the L.A police (it says that black police officers are even worse than white ones). It was part of the album Straight Outta Compton. Just to set the record straight, we at India.com merely like the song and urge people to respect all police officers.
4) Rap God by Eminem- While the lyrics aren't the greatest, especially by Eminem standards the delivery is absolutely flawless. It's one of Eminem's best works and easily one of the most challenging rap songs ever written. It was released in 2013 as part of the album Marshall Mathers LP 2. It's one of the fastest raps ever with Eminem rapping at up to 6.5 words per second.
5) Dear Mama by 2Pac- 2Pac is arguably the greatest rapper who ever lived and Dear Mama is arguably his greatest song, it's a pretty difficult decision because 2Pac was responsible for Keep Ya Head Up and To Live and Die in LA. It's Part of the Album 'Me Against the World" and was released in 1995.  2Pac's untimely death in a shooting in 1996 forever sealed his legendary status as a rapper.