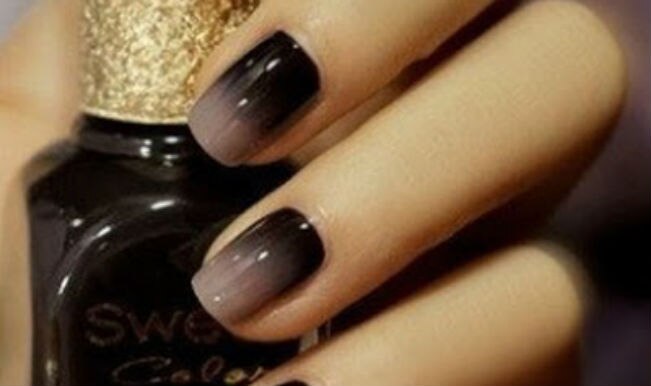 Just like you wardrobe changes every new season and your fashion statement jewelry and make up changes as per trend, we bring you the new changes to anticipate for your nails. Yes, the nail trends are very much in vogue .When you see the pretty manicured nails at Grammy  or the nail arts don't you crave for your nails to look the same. Follow these pretty nail trends to nail the look this spring.
Ombre nails
The big trend this season is ombre nails. These are the type of manicure in which a gradient effect is created. A light color on the bottom of the nail gradually blends into a darker color toward the tip. Getting it perfect can take time and practice, but you can do rock the look once you get it right. There are many variation to it like glitter ombre.
Gel Polish
There is a shift from the regular nail polish to gel polish; they're going on to 3D with gels nails. nail extensions made using a hard gel product which is later hardened .This is manicure with a twist !
Matte finish
People are getting bored of the glossy ones. When you get bored of those shiny nail paints you can go for the matte effect .Matte is pretty simple yet you can do variation to it by mixing shiny and matte finish. One of the latest trends in nails is taking the shine out of your nails to create a matte look and there are always DIY ways of achieving a completely great take on the ordinary manicure.
Back to red
Red is a pretty flashy colour and not many people can carry it off well.but you can easily do so with darker shades of red.Though red has been eternally a timeless hue,its appeal is making a comeback. This year the more popular ones are in darker shades such as deeper shades of crimson.
Vibrant hues
Neon was pretty big hit last year. This year it's not so much neon, but vibrant colours are in. Vibrant pinks, vibrant blues are really popping which takes you out of your comfort hues.These look uber cool to sport in summer.
So go for these cool trendy nail trends to nail the ultimate look this summer!